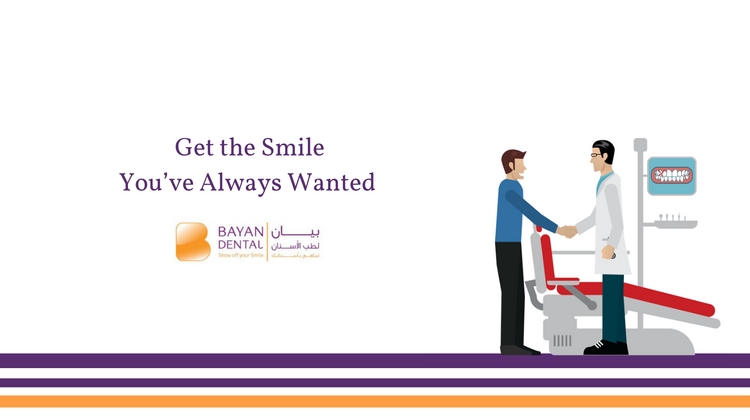 Since 2005, the Bayan Medical Company has provided Kuwaitis with the best dental and oral surgery options available anywhere in the world. As specialists, the professionals at Bayan have established a well-deserved reputation as the premier dental practice in the region. With clients all over Kuwait expecting the best, Bayan delivers through four specialized dental operations in three different Kuwaiti areas. With practices in Salmiya, Sharq, Jahra, and Egaila, patients know they are never far from the best and most professional dental practitioners in Kuwait. However, Bayan is not resting on its laurels – the company has plans to open further world class dental practices across Kuwait and the Middle Eastern region.
A Commitment to Excellence
It's not only the modern, high-tech practices and equipment that make Bayan a leader in oral and dental surgery and practice – it's also the professionals who help clients get the smile they've always wanted. These dental practitioners conform to the highest global standards and have qualified from some of the best tertiary educational institutions in the world. By keeping management and practice functions separate, Bayan has ensured that each of these functions can get on with the job they do best. Management ensures the organization continues to offer exceptional levels of services, the latest technology, and professional attention to details, while medical staff focuses on providing patients with what they need- a friendly and professional service with a smile.
Professional Staff
The dental teams at Bayan specialize in different areas, so patients know they are being assisted and treated by the best in the business. Each professional at Bayan is highly qualified, and many are accredited as a dental 'Diplomate' – the highest accolade and qualification across all dental specialties. The specialization means patients receive the best care available – each and every time they visit one of the ultra-modern Bayan clinics. With practice areas that include Periodontics and dental implants, root canal treatments, Prosthodontics, Orthodontics, Pedodontics, and oral and Orthognathic Surgery each patient is assured of expert care.
Smile with Bayan Care
Learn more about the expert care that you can expect at Bayan by visiting http://www.bayandental.com/ or call 23824000 for a consultation. You can also be more insight into Bayan at www.youtube.com/channel/UC8aEFV7dSag4yLGgZxBVqYg.