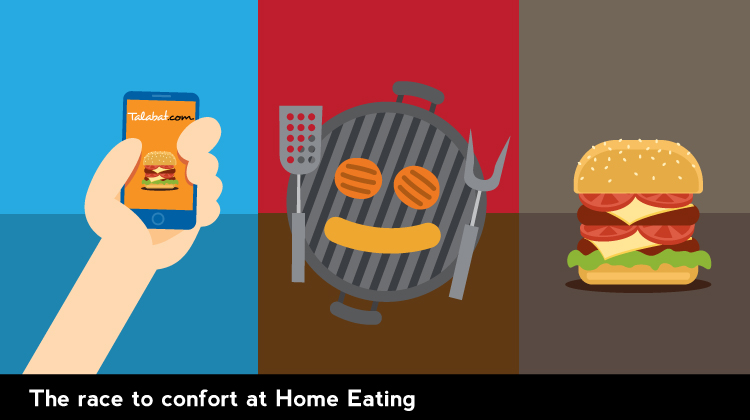 Enjoying your favorite dishes from various restaurants, but within the comfort of your home or office and at the click of a button has been made much easier, thanks to Talabat.com. From the onset, it may sound peculiar, but Talabat has been in business since 2004, gaining massive grounds in many countries including Kuwait, Saudi Arabia, Bahrain, UAE, Qatar and Oman. This is a leading online platform that has taken online service delivery to another level by providing an easy, fast and reliable way to connect clients with their favorite restaurants.
Placing an order for your favorite dish from your preferred restaurant on your computer or mobile device just within the comfort of your home or office has never been this easy. Talabat.com presents its clients with a platform that ensures that the hassles of ordering dishes are discarded and are replaced with efficient, reliable, affordable and timely deliveries.
Food Court
As a huge food court for many restaurants, this platform saves you the stress of having to remember restaurants' numbers, waiting on hold, being bombarded with busy signals or the trauma of getting a wrong order as a result of phone miscommunication. This is a platform that gives you the opportunity to order food online after viewing menus with pictures from all your favorite restaurants. In essence, Talabat.com gives you the chance to experience various cuisines from more than 1,900 restaurants.
A Brief Background
Talabat.com has shown extensive commitment not only in Kuwait but also in other neighboring countries in connecting clients with their favorite restaurants. This is an online service provider that has changed the way Kuwaitis order food online and is a pioneer in the entire Middle East. This is actually a one-stop online shopping center for restaurants and their online clients.
Being honored as the best Internet Company in Kuwait in 2014 is a clear evidence that Talabat.com is user friendly, efficient and fully committed to its trade and industry. It has also created a mobile application known as Tabalat Apps that perfectly enables you to order from your favorite restaurant through your iPhone, iPad, Windows, Android gadgets, as well as any other mobile application.
Making Payments
Even though Talabat.com is not directly involved in the payment of your orders, you will realize that orders made through this platform are often paid on delivery either through cash or various credit cards. In the event that the order that you received was not acceptable or wrong (which is rare) you can contact Talabat.com by calling their call center and getting the issue sorted out. In this case, you can either cancel your order and get your refund back or make a new order.
Looking back at the humble beginnings of Talabat.com as an online service delivery that was founded by a group of Kuwaiti students, you can only wonder at how amazing this platform has changed the way Kuwaitis enjoy their restaurant meals. It spread to other countries in the Middle East is an enough testimony that this platform must be doing something right and the clients are satisfied with the services that they encounter.
For more information, you can visit their website at https://www.talabat.com/ or call 1800200.