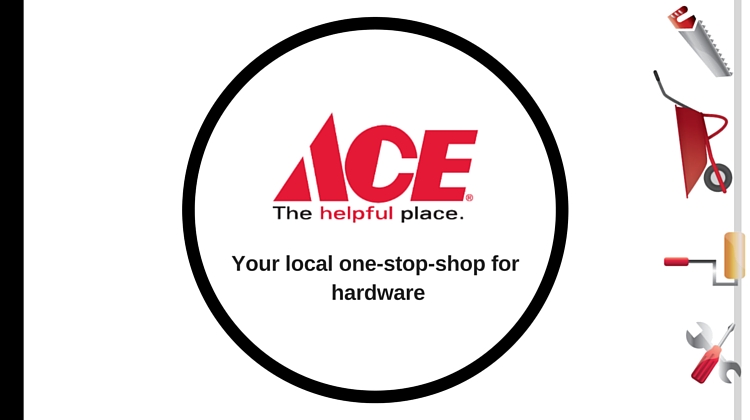 Where do you turn for your home improvement projects? How do you get what you need to start a new garden or landscaping set-up? With the competitive prices and vast selection afforded by online shopping, you can probably get a pretty good deal on the internet. But when you buy in store – you get so much more. Experience, expertise and friendly advice from folks who love their community just as much as you. Of course, we're referring to the Ace Hardware store in Kuwait – your local one-stop-shop for hardware, building, home improvement and more.
Ace Hardware's Humble Beginnings
Ace Hardware is an American hardware store based in the country's heartland. It was founded in 1924 in Chicago, Illinois by four Midwestern businessmen. At the time, each of the men owned successful area stores, and Ace Hardware was created in order to provide a centralized location for all of their inventory and supplies. This was a groundbreaking concept for the time as it allowed individual stores to buy merchandise in bulk – saving merchants significant time and money.
Ace Hardwares's Retail Success and Resulting Cooperative
By 1949, Ace Hardware had grown to a network of over a hundred American dealers and reached staggering annuals sales of approximately $10 million. And while these were very impressive numbers… Ace wasn't done growing just yet.
Following the retirement of the last founder in 1974, Ace was sold to its retailers and became a cooperative organization. This would change the look and structural organization of the hardware supply chain – but not its core mission. After the co-op incorporation, Ace Hardware store owners become dealer-owners as well as company shareholders. Additionally, each Ace Hardware store was granted more freedom – since they were no longer tied to franchise rules and regulations, stores begin to look different and more closely resemble their local communities.
Ace Hardware's Expanding into Overseas Markets
Since becoming a co-op, Ace Hardware has been able to expand internationally. There are presently over 4,600 Ace Hardware locations all around the world. The largest Ace Hardware store is located in Indonesia and offers a spectacular 14,696 square meters of hardware, lawn care, and other essential home goods.
Shop Local: Ace Hardware in Kuwait
Ace Hardware has proudly served Kuwait and surrounding areas since 1991. Starting from a small, single-location store in Al Rai, Ace Hardware has blossomed into a spacious 5,000 square-meter store carrying anything and everything Kuwait shoppers need. From the typical construction goods and home improvement necessities all the way through maintenance equipment and small do-it-yourself (DIY) projects, Ace Hardware supplies quality products at affordable prices… with unmatched customer service. It's a friendly, knowledgeable shopping experience you simply won't believe – stop by your local Ace Hardware store in Kuwait today and see for yourself.
For further information visit them at acekuwait.com/Ace.aspx or follow them on their social media accounts
https://www.facebook.com/Acekuwait/
https://www.instagram.com/acekuwait/
https://www.instagram.com/acekuwait/