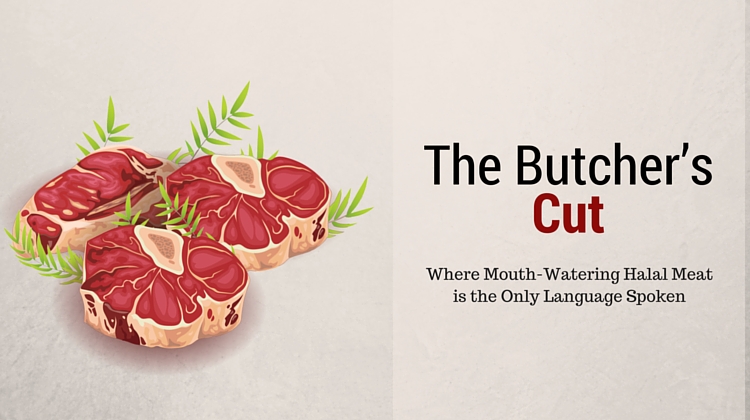 Few people actually realize that eating out in Kuwait is as much about enjoying and experiencing the Kuwaiti culture as it is about the food. But the surging number of expatriates in this amazing part of the world has seen many changes and introductions of various cuisines in the last couple of years. However, one place is known as, The Butcher's Cut, has remained true to its original and quintessential roots that beef in general and sumptuous steak cuts are still the order of the day. Truth be told, this arguably one of the best steak places in Kuwait that would have you thinking that not going out on an empty stomach is a huge mistake.
Brains behind this Incredible Steak Concept
Any avid food lover, great chef or diner probably realizes that having a restaurant featured on the world's 50 best restaurants by The Diner Club is no mean feat. One man though can take extreme pride in the fact that his idea and concept of satisfying both Kuwaitis' and expatriates' unending love for mouthwatering steak are paying off, and his efforts are being recognized in the highest echelons of the food industry.
The Butcher's Cut is one of the many brainchildren of the renowned chef, food guru and restaurateur, Ahmad Khaled Al-Bader. His enticing resume speaks for itself in this unique industry having studied at the French Culinary Institute in New York before getting involved in several restaurant concepts across the Middle East as a director with the Epicure Group.
Location
Step in on any of The Butcher's Cut branches and you will immediately feel at home. It is located at the Sultan Center in Shaab and Premium Wagyu but you can also head over to The Butcher's Den Restaurant in Al-Bida'a where Al-Bader will perhaps be busy in the kitchen personally ensuring that your meat package taste like something fresh from heaven. Whether you are a novice or an experienced meat lover with every detailed concoction of beef cuts, The Butcher's Cut have amazing staff and butchers who are always glad to assist you in every meat endeavor.
Catering for Your every Meaty Need
Apart from just being a high-quality sit-down steakhouse where steak and beef cuts are indubitably the main attractions, The Butcher's Cut ensures that these are by no means the only draws. There are other sumptuous packages on offer including; chicken skewers, fillets and other assortments. Al-Bader realizes that clients' satisfaction is the essence and ensures that various services are delivered as accompaniments to sumptuous dishes. Apart from walk-ins, there are delivery services that enable you enjoy these sumptuous meaty pickles just within the comfort of your home. Again, call in advance pick-ups is another way of enjoying your selected cuts, however, you can be left in disappointment if you did not make prior booking, especially on weekends.
For food lovers, The Butcher's Cut puts into consideration your steak loving appetite and specializes in offering you with nothing other than high-quality prime cuts of premium Argentinean beef, Black Angus beef, poultry and game. This is one steakhouse that presents you with an incredible meaty experience.
Besides visiting the counter at Sultan Center in Shaab or The Butcher's Den Restaurant in Al-Bida'a, you can also visit http://bazaar.town/the-butchers-cut-2/ for more information or call 2226 3140 for extremely tender and hearty meat cuts.