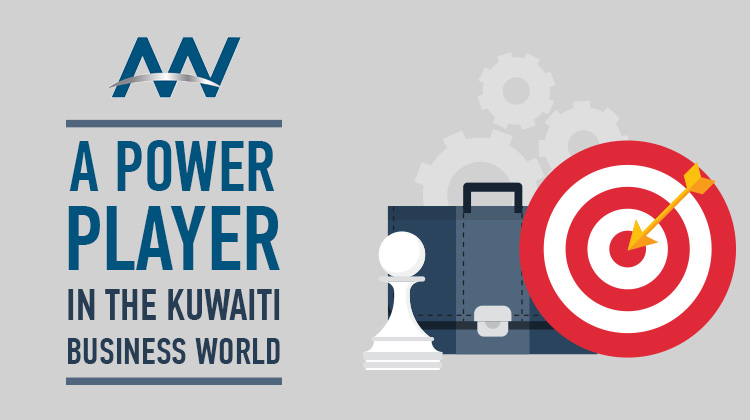 AAW or Ali Abdulwahab Al Mutawa Commercial Co. is a Kuwaiti conglomerate, distributor of Procter and Gamble products as well as Roche Pharmaceuticals, Clorox, Coleman, Nike, Crocs and a slew of other well-known retail brands. Founded by Abdulwahab Al Mutawa in 1918, AAW planted it's roots in Kuwait at the beginning of the 20th century by importing commodities such as rice, sugar, tea and textile and other household products from neighboring countries: Iraq, Iran, and Saudi Arabia.
Household Commodities
AAW provides common necessities and it's extensive business categories include consumer goods, furniture, home appliances, outdoor equipment and camping gear, kitchens, sports and fashion, real estate, and pharmaceuticals where it is a leading wholesale as well as retail distributor of medical products and pharmaceuticals.
It has been an important earnings year for many companies. AAW continues to expand rapidly nearly a century later, just recently opening yet another Crocs retail store in Al Salam Mall in Salmiya, Kuwait. Crocs, who have been partnered together with AAW since 2009. Crocs is a common favorite among workers such as doctors and nurses that choose to wear Crocs during their long working hours for their comfort. AAW has over 10 retail Crocs stores alone in the small country of Kuwait, more than 22 pharmacies.
Employment Powerhouse
Suppose you were conducting a job search in Kuwait. What company would you choose to work for? AAW boasts a 1500+ employee staff across its network of retail stores and within its corporate office. AAW continues efforts to offer a long-term and professional work environment for its 1.5 thousand plus employees. It is very important that the people who are running the company know their products well. It's often said that AAW employees are some of the most hard working and intelligent people you can find.
Support in the Community
AAW recently helped support Kuwait's first premier food festival: 'Taste of Kuwait'. In a country who has made its mark on the global dining market, the culinary industry has become key for franchisors and local entrepreneurs. AAW's realization of this fact prompted them to provide the Taste of Kuwait Food Festival with essential professional kitchen equipment and appliances as well.
I summary, a company with some of the most popular products and brands in the world, a tight grip on the pharmaceutical industry, a foothold in the real estate industry, and more to come, AAW has more than proven its role as a leader in the business and industrial world of Kuwait. Visit their website at http://aaw.com/ or call 1804449 Ext. 123 to contact AAW about jobs in the industry today!