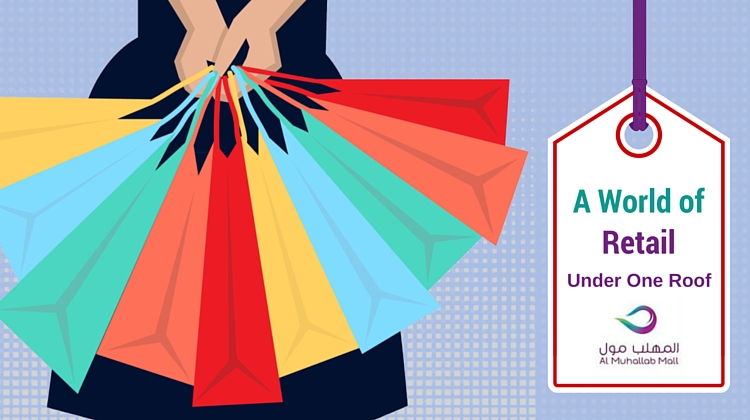 The imposing shape of Al Mohalab Mall, which makes it resemble a ship at sea is only one of the reasons that have made this shopping destination one of the most popular in Kuwait. The upmarket venue is home to four floors of international brand outlets, speciality stores and restaurants while the top floor – the fifth has a number of services including two spas, one aimed at women and the other at men.
Not Your Ordinary Mall
Al Mohalab Mall differentiates itself from the competition in Kuwait by styling itself as a 'health orientated' mall. This means that visitors can enjoy a number of services that might not be offered at other shopping and retail destinations. Anchor tenants at Al Mohalab Mall include a family health centre, as well as other specialised health and beauty offerings such as a Nutrition and Diet Centre, a facial centre, the Lavender Massage Parlour and a dental clinic,
Al Mohalab Mall is also the perfect place to spend some quality family time. With a Cine Scape on the fourth floor, the kids will always have something to do while mom and dad enjoy the unrivalled retail and entertainment possibilities of this extremely popular mall destination. Along with the movies, the kids can also enjoy the snacks that will make an afternoon of fun at the mall that much more enjoyable.
International Flavour for Local Tastes
Whatever your requirements as far as retail offerings are concerned Al Mohalab Mall will deliver. With boutique and large international brand stores on the ground floor and the first three floors, there's something for everyone. From shoes and sunglasses to clothing and jewellery this is a mall with it all. Even if you're on the lookout for electronic equipment or electrical appliances, there is a huge choice at Al Mohalab Mall.
Boutique outlets such as Sony, Kiehl's, Ajmal, Faces, Bobbi Brown, Austin Reed, Henry Lloyd, Dorothy Perkins, Basler, Diva, Evans, Lily, Limelight, Calvin Klein, Mango, Monsoon, Oasis, bodyshop2, I City, Jules and Uterque will have even the most demanding shopper returning again and again.
For those in search of some refreshment outlets such as Costa Café, Fuddruckers, Haagen-Dazs and Pizza Hut provide a great variety.
Visit Today.
For all your 10 am to 10 pm shopping needs a visit to Al Mohalab Mall will provide you with everything you need. Al Mohalab Mall is located on Muthana Street in the Hawally area. Phone: 0096522662020 Fax: 0096522659090. Keep up to date with the latest mall news at https://twitter.com/almuhallab or https://www.facebook.com/pages/Mohalab-Mall/191841300866199