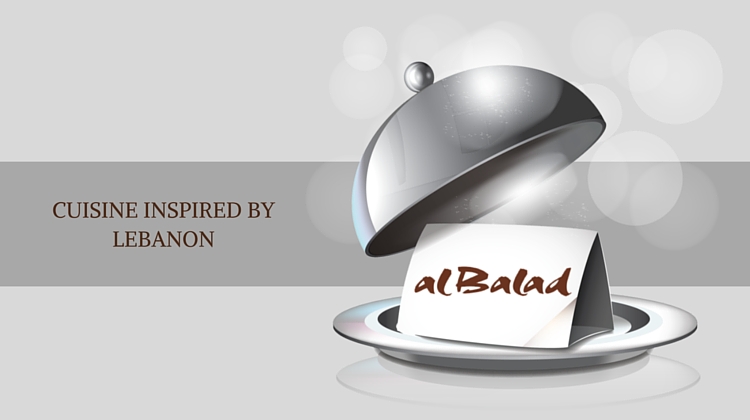 The heart of Beirut is not its magnificent Roman, and Phoenician influenced architecture or its vibrant culture, but rather its people and the joy they express through the Mediterranean cuisine that is so much a part of Lebanese life. Established in 2000, Al Balad has a devotion to bringing the vibrancy and creativity of the city of Beirut to Kuwaitis in search of an authentic Lebanese dining experience and cosmopolitan lifestyle characteristic of the streets of Beirut. This mission is balanced by an approach that provides a casual yet authentic dining experience where Lebanese delicacies are meant to be shared with friends and family. Each and every guest at Al Balad is transported to the shores of the Mediterranean, where good taste and fine dining are the canvas on which new memories are made, and fine cuisine is enjoyed.
By infusing the traditional dishes with a modern approach, Al Balad remodels the conventional while remaining true to the roots of Lebanese cuisine. The fusion of old and new provides patrons with an experience that is both stylish and in line with the latest trends in global cuisine. Add to this heady mix only the finest of ingredients and Al Balad delivers on its promise of a dining experience that is second to none.
A Special Experience
Whether diners choose Al Balad specialities such as the classic taste of Kebbah with its subtle lamb flavours complimented by freshly prepared yoghurt and potato cubes or opt for another house special – the Lebanese favourite – Chicken Kafta, all guests are immersed in the tastes and culture of Lebanon. From starters such as the breaded calamari, grilled Haloum, or even the exquisitely prepared chicken livers, each and every dish served at Al Balad is a salute to the subtlety of tastes and freshness of the ingredients as well as the proud tradition of care and service that has become the hallmark of the Al Balad dining experience. Diners will also enjoy the freshness of a wide variety of fresh fruit cocktails offered at Al Balad – especially the 'Al Bald' – a heady mixture of green apple and Kiwi fruit essences.
Opportunity
The Al Balad experience has never been more in demand and, due to this, a comprehensive and well-supported franchise programme have been launched. Franchisees are provided with all the necessary background and support to ensure their Al Balad experience as offered to guests is a mirror image of the original. From brand and environment to service and food preparation, the Al Balad recipe for success is now available to aspiring entrepreneurs across the globe.
More about the Al Balad Experience
Find our more, or explore the Al Balad menu at http://www.albaladrestaurant.com/. For enquiries or bookings at the Kuwait, location call 965 2249 2111. Visit https://www.facebook.com/AlBaladRestaurant/ for up to date information on Al-Balad.