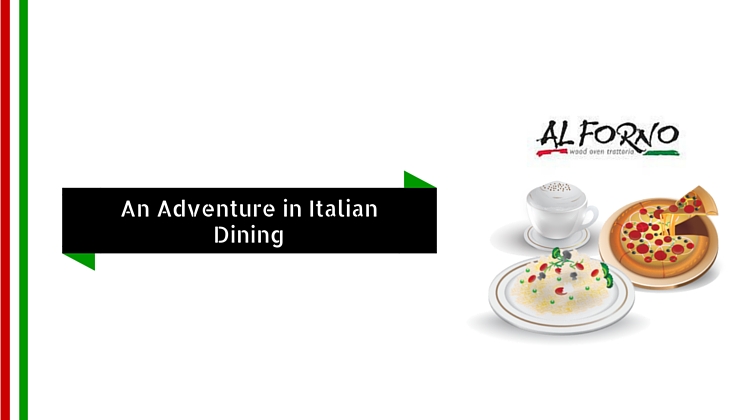 Italian food is a favorite amongst lovers of great cuisine the world over – and now diners in Kuwait can enjoy the finest Italian meals with Al Forno – the global pasta leaders.
Great Italian Food on Your Doorstep.
If you don't have the time to fly over to Italy, you can have Italy come to you with the great Italian menu at Al Forno. This is Italian food at its best – warm and satisfying. At Al Forno, you'll enjoy Italian dining that is both authentic and delicious. Sitting at a table and being served by the best in the business means that you will enjoy an experience that is not all about food – your meal makes you part of the Al Forno experience and that means you are transported to Italy.
Your Choice of Great Meals.
Whether you want wood-fired pizza or a lasagne with authentic herbs and spices, this is the place to be. Al Forno will not only delight your tastebuds but will also transport you to a place where food is not only fuel for your day to day life but also a labor of love.
With the traditional wood burning fire in the background this restaurant is the home of great home-style Italian cooking. From the fabulous tastes of traditional pasta dishes to the unlimited choice of pizza, this is the restaurant where fine dining and family fun is part and parcel of the experience.
You can feel the authentic Italian experience from the moment that you step through the door at Al Forno. This is the spirit of Italian dining brought to the Middle East and available to discerning diners in Kuwait.
A Piece of Italy.
Whether you want the authentic flavors of pizza prepared in a wood-burning oven or the unique Mediterranean flavors Al Forno has you covered. If you're comfortable with your Italian food is being prepared in a closed kitchen then don't bother with Al Forno – every single meal is prepared in an open kitchen – you see what you get, and everything you get is absolutely delicious.
Whether you want fabulous Italian-inspired meals or the ambiance of authentic Italian country life, Al Forno delivers it all. A menu that echoes the ambiance of Italy – from the authentic terracotta tiles to the countryside ambiance of the basket lampshades this is not only a slice of Italy but a slice of Italian life.
With everything that the lover of Italian cuisine could want – from soup to salad and authentic risotto and, of course, world-beating pasta and pizza – this is a restaurant that has it all.
Get it all.
For all your traditional Italian cuisine visit http://www.alshaya.com/brands/food/al-forno where you will find all the information that you need to enjoy authentic Italian cuisine right here in Kuwait. For directions visit http://www.alshaya.com/brand/al-forno/kuwait