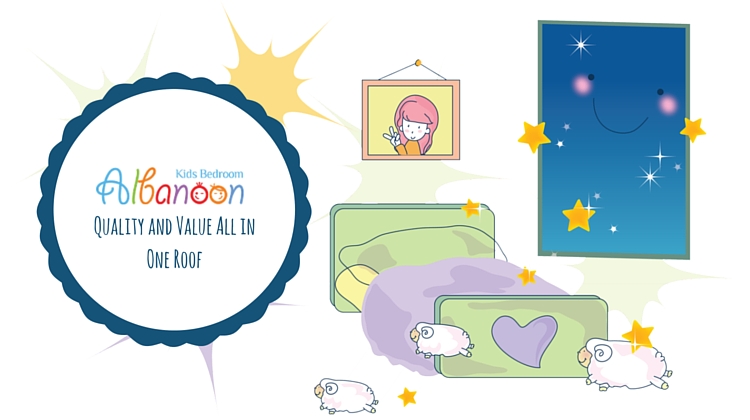 The pioneer Bedshed outlet of Albanoon first opened in 2013 in Kuwait. As a world class showroom of branded bedroom furniture for kids and adults, Albanoon is proud to be one of the biggest specialist retailers of bedroom furniture and beddings of GCC. The company owns the biggest showroom with its 2000 sq./m. Floor space enough for up to forty bedroom setups. The facility is divided into retail showroom and on-site warehouse space, and they are considered to be one of the largest warehouse – showroom facilities that offer a full range of branded bedroom furniture in Kuwait
Quality and Value All in One Roof
When planning to make a refurbishment in your kid's bedroom or your own master's bedroom, you need to make sure you are purchasing high quality and top of the line furniture. You must know how to spot the best quality furniture from the ones that did not pass the industry standard to make sure you will have the best bedroom furniture design at home. And if you want to find the best deal really in town, you also need to know where to get high-quality furniture and be able to get bargain prices without sacrificing the quality of the products. At Albanoon, they offer a world of branded kids and adult bedroom furniture from different countries all under one roof.
A Global Brand On Its Own
Albanoon aims to become a global brand of its own and to this, they make sure to meet all the needs of their customers and make each a satisfying experience. If it is your first time to go shopping for bedroom furniture at Albanoon, you may find it somewhat easy especially when it comes to making a decision as to what type of furniture you will get for the rooms. With a complete array of bedroom display, you will easily develop the right concept you want for each bedroom.
For more information about their products, visit their website at http://www.albanoon.com/. You can also follow them on Instagram http://instagram.com/albanoon to get the latest bedroom furniture collection and design they have in their showroom.