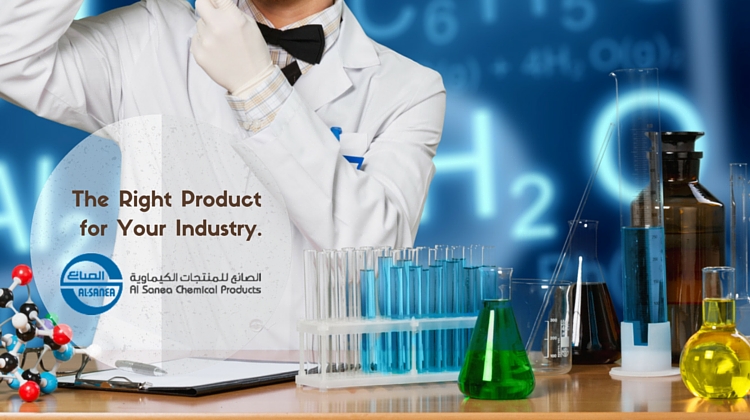 Alsanea – The Right Product for Your Industry.
In the highly competitive industrial sector, any downtime can have a catastrophic impact on profitability. That's why industrial product companies choose their partners with extreme care.
Ever since 1977, Alsanea has been supplying chemical, industrial cleaning products, and detergents to more than 32 countries and has a customer base that includes companies based in Kuwait, across the Middle Eastern region and to companies operation in Continental Europe as well as Asia, Australia, Africa and America.
Alsanea has become a trusted partner to some of the world's most successful organisations due to the exceptional quality of a varied line of products manufactured to the most stringent of international standards and based on years of painstaking research.
Widest Range and Extensive Inventory of Industry Specific Products.
Alsanea serves a number of industry sectors, including:
The oil sector.
Fabrication and industrial manufacturing companies.
Workshop & Garages, Industrial & Institutional Laundries
Swimming Pools and Health Clubs
Cleaning Companies & Contracts, Household Consumer Cleaning Operations
Catering Companies and Hotel Chains
Fish and Meat Processing Industries
Vehicle Maintenance Garages and Car Washing Stations
Military Vehicle Maintenance Operations
Aircraft Cleaning and Aviation Services
Interior and External Painting Contracts
Specialty Decorative Coating Works
Energy Conservation Units and Insulation Works
Not only Class Leading Products – but Global Expertise.
The experts at Alsanea have been assisting clients from across the globe find the best products for their unique business requirements. The company prides itself on being more than one of the world's leading manufacturers and wholesalers of chemicals and household cleaning products. Alsanea clients have access to expertise that has been built up over four decades of operation – in a variety of sectors and geographical locations. Alsanea offers project management advisory, handling consultancy and even advice on shipping. This breadth of experience allows Alsanea clients to enjoy unparalleled peace of mind when dealing with one of the most trusted names in chemicals – Alsanea.
Contact the Globally Recognised Alsanea Team.
For all your chemical, industrial cleaning products and detergent needs contact Alsanea today. Al Sanea Chemical Products. Sabhan Industrial Area, Street No. 84, Block No.8, Plot No. 185, Kuwait (P.O. Box 5629, Safat 13057, Kuwait).
Tel: 00965 – 24747623 / 24734991 / 24734952/ 24736740, fax: 00965 – 24760678 or email: [email protected]. For further information visit www.alsanea.com. Learn more about Alsanea at https://www.facebook.com/AlSaneaChemicalProducts or https://www.youtube.com/user/AlSaneaProducts