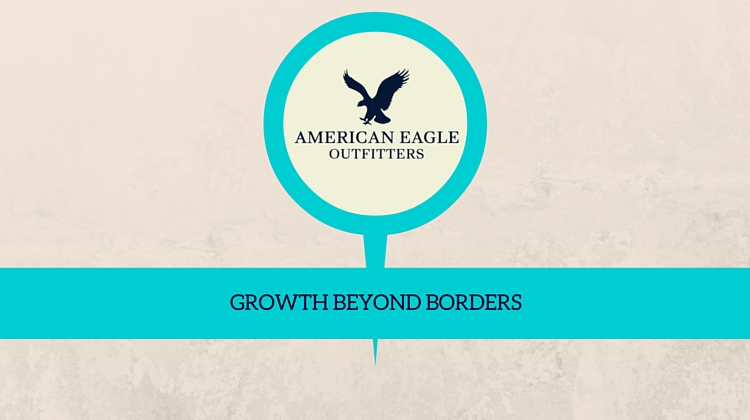 American Eagle Outfitters is a popular clothing and accessories retailer based in the United States with headquarters in the Southside Works Neighborhood of Pittsburgh, Pennsylvania. Before their ownership interest has been sold to Jacob Price in 1991, the company is owned by Jerry and Mark Silverman and is part of the brothers' Retail Ventures, Inc. At present, American Eagle Outfitters is Aerie's parent company.
American Eagle Outfitters primarily targets male and female clients as well as college students for its graphic t-shirts and low rise jeans. They also have an attractive collection of polo shirts and other outerwear popular to the younger generation.
Expanding Its Market Reach
In its effort to develop a global brand, American Eagle Outfitters signed its first franchise agreement in June 2009 with M.H. Alshaya, which is also one of the prominent retailers in the Middle East. This has paved the way towards the opening of other outlets beyond the North American market. On March 16 and March 25, the first American Eagle Outfitters outlets in Dubai and Kuwait opened and another in Kaslik near Beirut, Lebanon opened on October 15, 2011. All their franchise stores carry a range of unique and one of a kind clothing from a wide collection of denim wear, hoodies, polo and shirts, sweaters, and dress shirts.
Unique Designs That Transcends All Boundaries
American Eagle Outfitters offers clothing collections that are perfect for all ages and gender. AEO's clothing and accessories are really for everyone because of the unique designs that transcend all boundaries when it comes to fashion. American Eagle Outfitters creates a collection that is one of the unique, creative, and widely sought after in the market today. And with a long list of celebrities wearing them, there is no doubt that this is indeed one of the major innovations in the fashion industry. Its graphic t-shirts have become part of the mainstream culture, and even the fashion industry has taken advantage of its popularity.
Find the right style for you now and visit them at 5th Ring Road, Block 5 Al Rai Kuwait City. You can follow them on Twitter at https://twitter.com/AEO or visit their official Facebook page https://www.facebook.com/americaneagle/ to get daily updates.