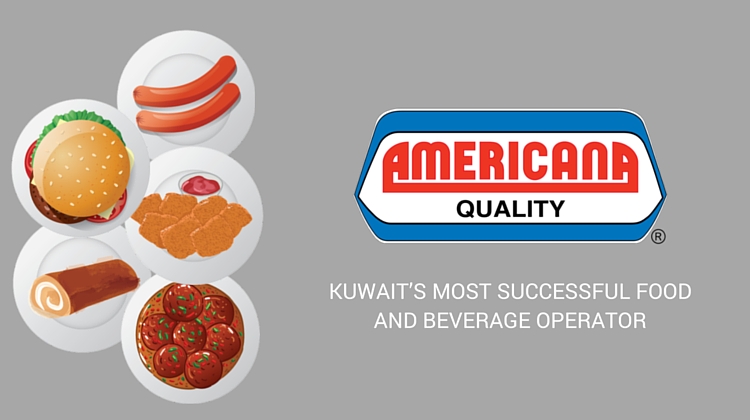 In 1964, the Americana Group was established and today it is one of the largest and most successful food and beverage groups operation in the Middle Eastern region. The Americana Group now has over 63,000 and operations that span 13 countries. The company today not only operates food and beverage outlets (it is the largest operator of franchised restaurant chains in the Middle East and North African region – MENA) but is also active in the manufacture of food products. Americana is listed on the Kuwait Stock Exchange and has a proven track record of adherence to the highest global corporate standards.
Well Recognised Franchises
Americana runs a network that consists of over 1,600 outlets which encompass twelve of the most recognisable brands in the world. These operations include sectors such as fine dining, casual dining and fast food operations – making the Group one of the most successful operations of its type in the world. With well-known brands such as KFC, Pizza Hut, TGI Friday's, Olive Garden, Red Lobster and Krispy Crème Americana is uniquely placed to offer franchisees the best choice in the MENA region.
The Group – with its deep roots in the Middle Eastern region has also offered aspiring franchisees additional choice through the launch of six of its own house brand franchises (both casual and fine dining) which cater to the tastes of consumers in the region. These franchises have proven to be as regionally successful as the global brands which it manages.
Not Only Franchising
Aside from its proven track record in franchise operations the Americana Group is also extremely active in food manufacturing, as well as processing and is recognised as a regional and global leader in its sector. The Group not only manufactures but also markets regional brands such as Farm Frites, California Garden, Koki and Americana Meat, which have become trusted household names across the region.
Learn More
For more information on franchising opportunities for both international and regional brands visit http://www.americana-group.com/ or contact Americana on +965 22230830 / 24347938 or P.O. Box: 5087, Safat 13051, Kuwait. To learn more visit www.linkedin.com/company/kuwait-food-company-americana.