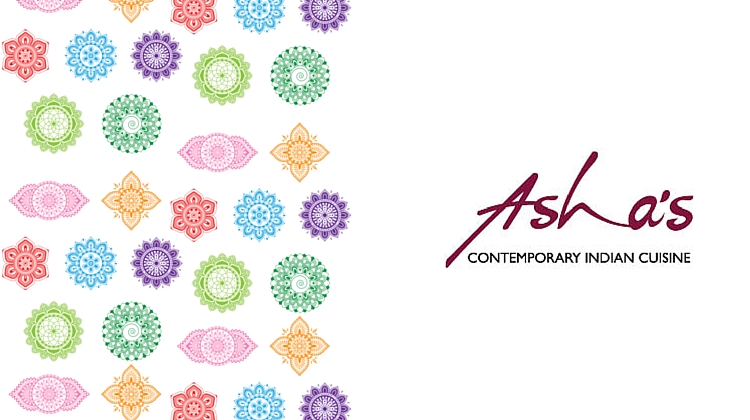 If there is one thing to say about Indian cooking, it's that it offers the palette a symphony of tastes. Asha's – the latest and most spectacular Indian restaurant to hit Kuwait provides that symphony and accompanies it with an orchestra of flavors that simply has to be experienced to be believed.
World Class Taste
As a nominee for Fine Dining's Best Asian Restaurant the entry of this spectacular Indian restaurant into the Kuwait dining scene has lovers of great cuisine begging for more. With ten restaurants spread across the globe, this restaurant group has wowed diners across a number of continents. When the first restaurant opened to rave reviews in Dubai in 2002, it was the sign of things to come as customers returned again and again for more of the delicious modern take on North West Indian cuisine.
This is Indian cuisine prepared with both flair and passion – it's a restaurant that caters for both newcomers to Indian cuisine and those who are comfortable with the spice and excitement that have become hallmarks of the chains' enormously popular offerings which have delighted diners from Birmingham to countries in the Middle East such as Dubai, Bahrain, Qatar, Abu Dhabi and Dubai. With the opening of Asha's in Kuwait fine Indian dining has become a reality for many lovers of this complex regional cuisine.
Yours to Enjoy
North West Indian cuisine is known for its subtlety of flavors and a unique approach to a variety of dishes such as seafood, poultry, and lamb. Twinned with the robust spices are some traditional drinks which not only quench the thirst but serve as a subtle counterpoint to the flavors of the internationally acclaimed menu.
With crowd-pleasing favourites like Murg Makhani (Butter Chicken), a chicken tikka in a tomato and cream gravy, flavoured with dry fenugreek leaves and the ever popular Rogan Josh, a boneless lamb curry in a yoghurt and brown onion gravy, flavoured with rose water and saffron it is no wonder that this restaurant has gained an international following.
The numerous vegetarian options such as Dal Makhani, a classic black lentil dish which is slow-cooked overnight with tomatoes, cream and butter keeps even devoted meat eaters coming back for more.
When and Where You Want It
With four restaurants in Kuwait (Salmiya, Mahboula, Jahra and Al Rai) Asha's has proved its popularity with diners across the country. For more information on the fine dining options available at Asha's visit http://www.ashasrestaurants.com/kuwait/ or directions and contact details for Kuwait, restaurants visit http://www.alshaya.com/brands/food/asha-s.
Keep up to date with Asha's internationally famous cuisine and a great new loyalty program at www.facebook.com/AshasMiddleEast.