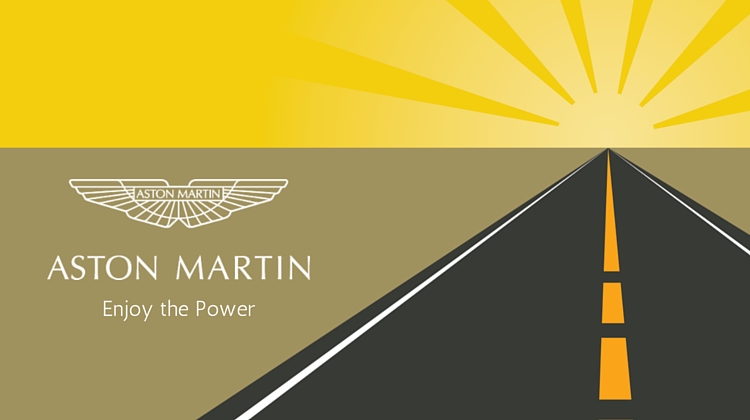 Ever since 1914 Aston Martin has been producing some of the most recognisable sports cars on the planet. With an illustrious history that has included entries into Grand Prix races and a record of success in the Le Mans 24 Hour race that continues to this day the heritage of Aston Martin is unmatched. Combining luxury and performance the iconic Aston Martin models have become known across the world as the epitome of style. From the famous DB5which appeared in Goldfinger and the DBS, which appeared in the James Bond classic Casino Royal in 2006 to the latest stunningly powerful and visually arresting V12 Vantage, Aston Martin continues to provide discerning customers with a motoring experience that is an expression of unique style, power, grace and unadulterated motoring excellence. Now Kuwaiti drivers can enjoy the unrivalled Aston Martin experience.
Enjoy the Power
The Aston Martin stable of luxury sports cars boasts unrivalled choice. Each Aston Martin has been sculpted to provide a unique motoring experience, and the range of models has been developed to offer each Aston Martin driver the opportunity to enjoy a motoring experience that provides the platform for an expression of individuality.
From power and precision to absolute luxury Aston Martin provides each customer with exactly the experience that they want and need. From the Vantage to the Vanquish and the various DB-series Aston Martin's as well as some of the most classic and iconic motor vehicles ever designed Aston Martin has the motoring solution for those who want a stunning combination of comfort, luxury and world beating performance.
More than a Car
Aston Martin provides in-house financial services, as well as a range of lifestyle products including accessories, clothing, luggage and gifts to provide customers with the lifestyle choices that make the Aston Martin experience into one of the most coveted brand experiences in the world. Aston Martin in Kuwait also offers an excellent range of pre-owned Aston Martin sports cars – boasting exceptional performance at incredible prices.
Become part of the Aston Martin Experience
To find out more about Aston Martin in Kuwait visit www.astonmartinkuwait.com or the showroom on Alghazali Road in Kuwait City. Enquiries can be directed to (965) 1 824 242. For even more Aston Martin excitement visit https://www.facebook.com/astonmartin/.