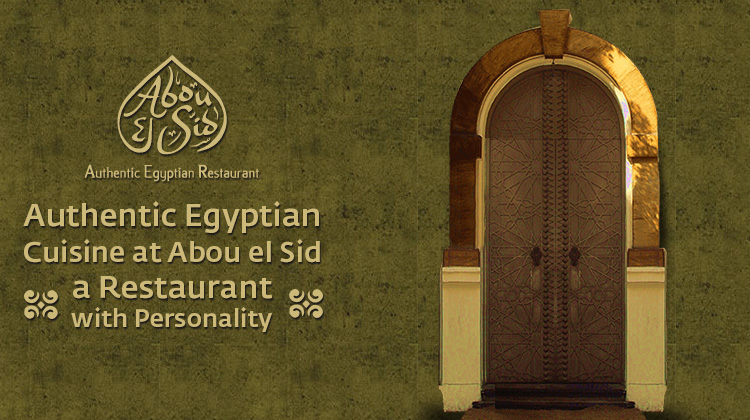 A long time ago, in Cairo, lived an unfortunate yet kind man. His name was Al-Sayyed Abou el Sid, and despite his financial difficulties, he welcomed family and strangers alike to his house, where he would cook up amazing traditional Egyptian dishes as a show of his generous hospitality.
Change of fortune; from rags to riches
Word of him spread, with people calling him the "master", and news soon reached the Sultan's ears. Curious to experience this legendary cuisine for himself, the Sultan disguised himself as a pauper and visited Abou el Sid's house, where he enjoyed the man's wonderful cuisine for two days. Upon returning to his palace, the Sultan summoned Abou el Sid to come work as his personal chef. Abou el Sid agreed instantly, but after a few weeks spent in the palace, he started to miss his old life.
Loneliness and escape; secrets passed through history
Abou el Sid requested to leave the palace, but when the Sultan denied his request, he pined away in loneliness, until the Sultan finally agreed to let him go, but only if he gave up his culinary secrets. Abou el Sid refused and ultimately managed to escape, after which he wrote a book of recipes and hid it away. Now, the book has been found and is the leading inspiration of Abou el Sid, a restaurant commemorating the "master" and delighting modern customers with authentic Egyptian cuisine.
Abou el Sid's cuisine was largely influenced by tastes from the countries surrounding Egypt, including Syria, Palestine, and Lebanon. During the Ottoman Empire when he was alive, the influx of trade between all these nations led to a fusion of all cultures to birth his unique, exquisite cuisine. The restaurant offers a selection of starters, main courses and desserts, all adapted from Abou el Sid's original book of recipes.
Astounding gastronomical fare, from first to last course
Abou el Sid has received many glowing reviews on TripAdvisor, the world's leading vacation planning and travel review site. Fans of the restaurant recommend a simple dish of Bessara, consisting of fava beans and coriander dip, or the Lentil Soup, as a starter, followed by Circasian Chicken in Walnut Sauce, said to tantalize with its amazing aroma from its generous serving of sauce. For dessert, Abou el Sid offers a wide range, though the Om Aly with Mixed Nuts, crumbly dough swimming in sweet cream with raisins and nuts, is their most famous dish and highly praised.
Experience Abou el Sid firsthand
Abou el Sid has received numerous awards and reviews over the years, thanks not only to its amazing food but also its team of talented and experienced staff dedicated to furthering the brand name and providing the best service. The franchise currently has nine outlets in Egypt and one in Kuwait. Visit the latter branch, located at Gulf Street, Green Island, or call +965 22264525 to make a reservation.
Learn more about this amazing restaurant at their official website (http://www.abouelsid.com/) or follow them on Instagram (http://instagram.com/abouelsid_kw/) for frequent updates of delicious Egyptian fare.