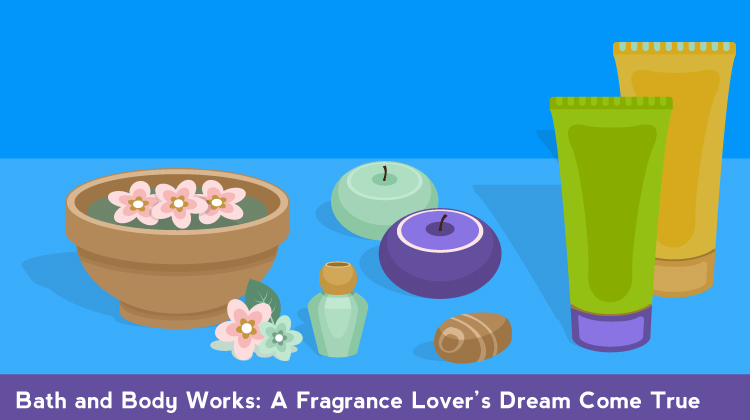 With five locations in Kuwait and owned and operated by the reputable Alshaya, Bath and Body Works is a great place to find a wide variety of products related to the bedroom, bathroom, and being clean and smelling good. Lotions, showers gels, and shampoo, personal fragrances, candles, wallflower fragrances, soaps and sanitizers – just about anything having to do with cleaning oneself or making things smell good and much more can be found at Bath and Body Works.
A Fragrance for All Moods
The products of Bath and Body Works are not your ordinary bath and bedroom accessories. If there is one thing that the store specializes in and excels in, it is fragrance. You will find the fragrance selection of all the products fantastic as everything from the candles to the lotions come in a wide variety of unbelievably awesome fragrances.
Not only does Bath and Body Works specialize in fragrances but they also have high-quality and truly unique yet fantastic products at affordable prices. For example, some of the famous and favorite lotions that you may want to check out include the Seaside Pink Jasmine body lotion or the Beautiful Day lotion, which are just two of the many, many fabulous lotions to choose from.
Signature Collection
The selection at Bath and Body works goes far beyond lotions. You can try other favorites such as the Japanese Cherry Blossom fragrance mist, among other great fragrance mists. Or the Mahogany Mint candle. The selection of fragrances is something that you will find nowhere else. Also, they offer products specifically for men, such as the Alpine Suede For Men body wash from their Signature Men's Collection.
New Products and Seasonal Offerings
In addition, to their Signature Collections, such as the Men's Collection and their regular product line, Bath and Body Works also has seasonal offerings as well as new products coming out all the time.
The stores themselves are fun to visit as the different products make for a great visual display to go along with the great fragrances, and the staff is knowledgeable and friendly.
Check out Bath and Body Works today online and see the full list of products as well as current online-only offers, sales and special offers at www.bathandbodyworks.com.