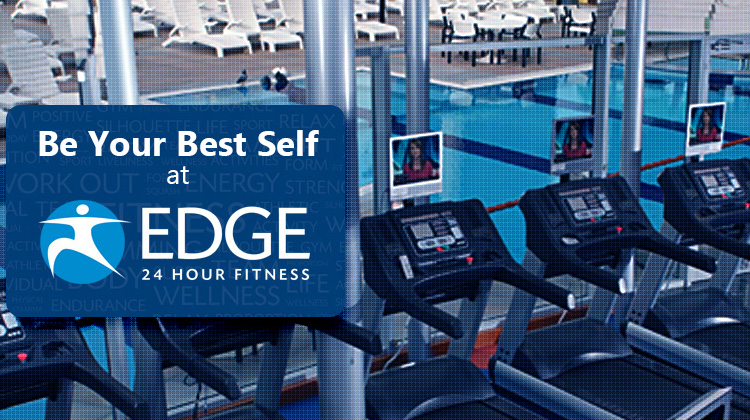 EDGE 24 Hour Fitness, located in Holiday Inn Kuwait, Salmiyah, is your revolutionary fitness center. Whether you are looking to keep fit through workouts and aerobics, or enjoy a pampering session at a sauna or poolside to work out the stresses of everyday life, this fitness center is the best bet in town.
Facilities and services
EDGE 24 Hour Fitness offers fully equipped facilities in the form of a gym with a strength exercise area, an aerobic studio that is newly renovated with the latest design, and two areas specific for cardiovascular training. Personal trainers are also available on hand to guide you through your training.
The strength exercise area is equipped with a range of weight machines and free weights to help you shape and tone your body. Coaches are on constant standby to provide the best advice and guidance to give that extra boost in your performance.
The Health Club comes with treadmills, elliptical and stepper machines, cross-trainers, and stationary bikes for the ultimate cardio workout. Even the kids can get in on the action, with cyberider bikes that come with a built-in PlayStation unit. To further enhance your gym sessions, most machines come with an individual TV unit with both satellite and in-house selections for entertainment as you train.
Aerobics classes like Taebo and Aqua Aerobics, as well as swimming lessons, are available for members. Schedules are available upon request at the center.
After a hard day's work, nothing feels better than to let our team of professional masseuses rub those aches away. The service is available for both male and female guests, and there are various massage styles for you to pick your perfect massage experience.
Get more with the Executive Club
EDGE also offers an exclusive and ideal area for Executive Club members to work out and unwind. Special perks include a wide range of exercise equipment, such as the latest model of "life fitness" treadmills, premium cross-trainers, multi-device weight stations, and recumbent and upright bike machines. The built-in TV on each machine also allows you to plug in your iPod, iPhone or even USB storage device, so you can enjoy your favorite music tracks while working out. Changing rooms with personal lockers are also available for Club members for added convenience and comfort.
Register and experience EDGE 24 Hour Fitness
For more information on EDGE, visit their official website at http://www.kuwait-hi.com/fitness_center.html. You can sign up as a member online as well by filling in your particulars through an inquiry form (http://www.kuwait-hi.com/membership_registration_enquiry.html).