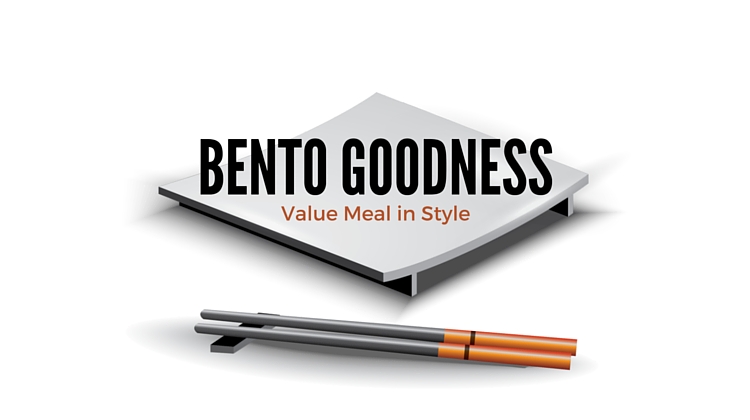 Bento Goodness is one of Katsuya's newest creation to be introduced in Kuwait's diverse food scene. Bento Goodness is an upscale signature Japanese restaurant that offers a wide array of creative bento selections in elegant Philippe Starck-designed space.
The restaurant is popular for its innovative menu that is 100% authentic Japanese and sophisticated dining experience. The fusion of mouthwatering foods and impeccable interior design gives Bento Goodness a unique distinction among other similar types of cuisine-based restaurants in the region.
Introducing A Foreign Food Culture
Bento Goodness continued to introduce new dining experience that is custom tailored to match the Kuwaiti palate the best bento experience possible. From brilliant concoctions of creative drinks to exceptional Japanese bites that invade your senses, Bento Goodness have successfully achieved the perfect fusion of the Far East and the Middle East with evident influences of the West.
If you are confused as to what type of dish to order, the Bento Box will be your saving grace. This is the Pandora's box of mouthwatering flavour and unique Japanese food culture you will only get to experience at Bento Goodness. The selection of bento boxes is Chef Katsuya's own choice of dishes mixed in one box of flavours.
Value Meal in Style
Bento Goodness offers may seem like a value meal, but once you get a taste of each bento box selection, you will never think of it the same. Each bento option is based on the Japanese's culture of eating a healthy and balanced meal. With a wide array of bento options, there will always be one choice that will match with your discriminating palate. Bento Goodness offers customers the opportunity to experience the exquisite Japanese food culture that remains unique to its people.
Visit them at Level G, Grand Avenues Mall, 5th Ring Road, Kuwait City, Kuwait to experience the delights of a real Bento Goodness.
For reservations, deliveries or inquiries about their services, you can call the restaurant at +96522283195.
Read more about Bento Goodness at http://bazaar.town/bento-goodness/.