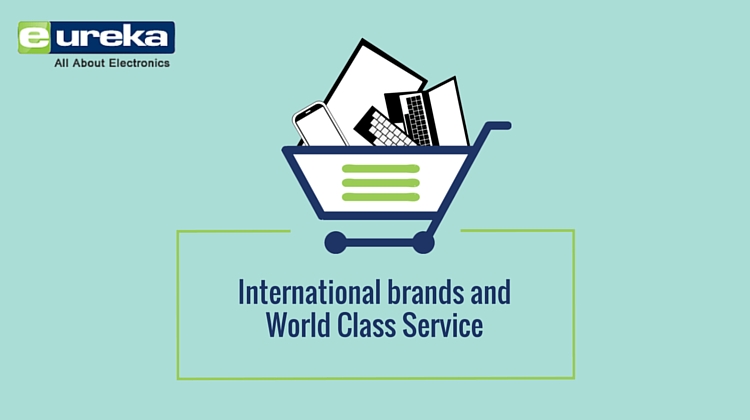 Introduction
Shopping habits have evolved, and today's shoppers crave more choices and convenience. Megastores, which are gaining popularity worldwide, cater to this need. Kuwait is no exception, with Eureka meeting the growing demand for multimedia and electronic devices since its establishment in 2001.
Eureka's Unrivaled Selection
Top International Brands and First-rate Service
Eureka's commitment to an innovative shopping experience is evident in the world-class brands they offer. With five locations across Kuwait and plans for expansion, more consumers can enjoy the benefits of shopping at Eureka. These benefits include top-notch service, after-sales support, delivery, installation, and extended warranties with maintenance.
Diverse Financing Options
Eureka understands that customers have different financial needs, so they provide a range of financing options for various budgets.
Eureka's Vision and Future Goals
Pioneering Electronics and Communication Solutions
Eureka aims to lead the retail industry for consumer electronics and multimedia devices in Kuwait. They also aspire to be a world-class provider of communication solutions. This vision ensures that consumers can trust Eureka to prioritize both immediate satisfaction and future innovation.
Enhancing Lifestyles and Surpassing Expectations
Eureka is dedicated to improving its customers' lives by offering a wide range of products and services. The company is committed to providing an enjoyable, customer-centric shopping experience that exceeds expectations.
Experience the Eureka Megastore Difference
Discover Eureka Online and In-person
To learn more about Eureka's unique offerings, visit their website at http://www.eureka.com.kw/. For information on showroom locations or to contact them by phone, dial +965 25761100.
Subheading: Connect with Eureka on Social Media
For additional insights into Eureka's distinct approach, follow them on Facebook at www.facebook.com/Eurekaq8/. The page is available in English, making it accessible to a wider audience.
Conclusion
Eureka has emerged as a trend-setting electronics retailer in Kuwait. They cater to consumers' ever-evolving needs with a vast selection of international brands, world-class service, and a focus on future innovation. Experience the Eureka Megastore difference today for a one-of-a-kind shopping adventure.