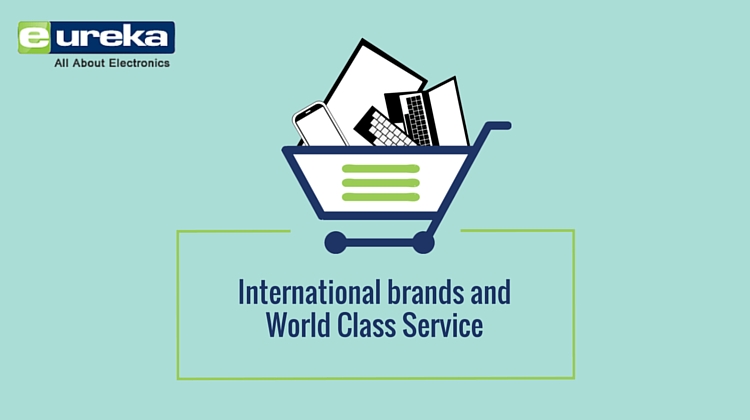 Consumer shopping habits have changed in recent years and today's shoppers want more choices and shopping convenience in a single store – leading to the rise of the megastore across the world. Kuwait is no different, especially when it comes to the consumers growing interests in multimedia and electronic devices. Fortunately, the establishment of Eureka in 2001 has made it even easier for customers to obtain the latest and greatest electronic and multimedia devices – all in a store that makes it a pleasure to do so in a pleasant environment and at great prices. Eureka has become the leading trend-setting retailer in Kuwait today with the unrivalled selection and a focus on exceptional customer service.
International brands and World Class Service
The commitment from Eureka to provide an innovative and unique shopping experience extends to the world-class brands that are stocked in their megastores. With five locations around Kuwait and much more planned for the future, it appears more consumers than ever before will be able to enjoy the ease and convenience, as well as cost savings, that are part and parcel of the Eureka experience. The international brands available from Eureka are backed up with best in class service, which includes the clock after sales options, delivery and installation services, and extended warranties with maintenance built right in. For customers looking for financing, Eureka has a number of options to suit every budget.
An Eye on the Future
Eureka's vision is of becoming the leading force in the retail of consumer-facing electronics and multimedia devices, and becoming a world class purveyor of communication solutions in Kuwait. This means consumers can have peace of mind of dealing with a company that has its eye on not only immediate client satisfaction but also on providing innovation far into the future. Eureka is committed to the promise of enhancing the lifestyles of all its many customers, exceeding expectations as far as range of products and service are concerned, and committing to a great customer-focused shopping experience.
Enjoy the Eureka Megastore difference
To find out more about the Eureka difference visit http://www.eureka.com.kw/. For more information and showroom locations or phone +965 25761100. For even more insight into what makes Eureka different visit www.facebook.com/Eurekaq8/