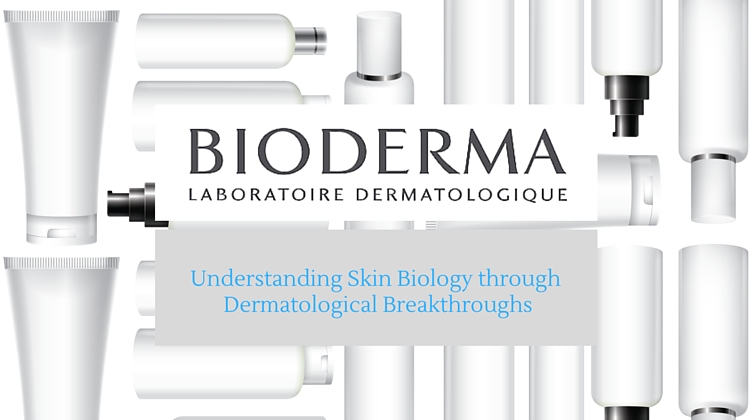 The history of Bioderma started in the 1970s when a pioneering pharmacist, Jean-Noël Thorel, came up with a completely radical approach to the budding industry of dermo – cosmetics. With knowledge input from the world's leading experts in dermatology and biology, Thorel developed his first ever patents and built the founding philosophy of Bioderma: biology at the service of dermatology. Over the course of decades, Bioderma became an established brand in its own market. Bioderma products are now available worldwide including Kuwait in the Middle East.
First Breakthrough Innovation with Comprehensive Research
It took Bioderma another seven years before their first breakthrough innovation that would change the industry radically. In 1977, Bioderma introduced the Nodé shampoo as its first breakthrough and symbolized the innovation strategy of the company. This would later be followed by plenty other product innovations with Bioderma signature written all over.
But the period of major innovations was not to happen until 1992. Bioderma sees itself as builders and innovators within their field of expertise which is dermatology, biology, and skin science. Their vision does not stop in correcting an existing skin dysfunction but rather look for its root cause and protect its resources to allow the skin to adapt according to its environment and lifestyle.
The Beauty from Within
From time to time, there are certain factors that can make a woman feel physically unattractive. The truth is that being physically beautiful is such a big deal in a society that looks at models as the real definition of femininity. This is also one of the reasons why even the most expensive and seemingly useless beauty products make so much money regardless of the current conditions of the economy. But this is not what Bioderma's philosophy states. With the help of comprehensive research and technological advancement, the company aims to develop more products that will help develop women's beauty from within through glowing healthy skin.
To know more about the products available in the Kuwait market, visit their website at http://www.bioderma.com.kw/. You can also like them on Facebook https://www.facebook.com/BIODERMAMiddleEast and follow them on Instagram https://instagram.com/biodermame/ for updates and other information about their latest discovery in dermatological science.