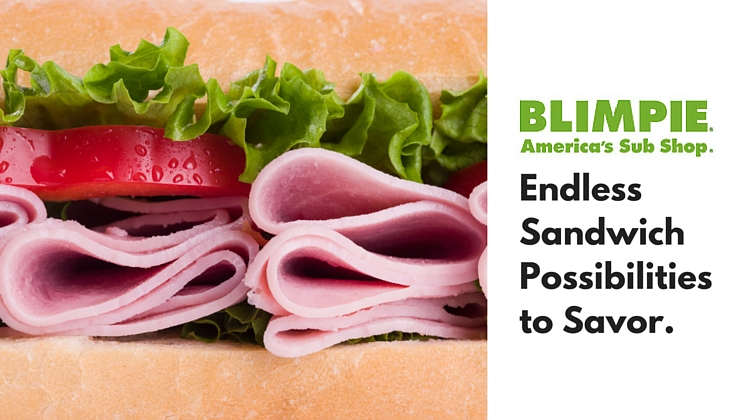 When you're in a hurry and need to grab a quick bite to eat in Kuwait, healthy isn't always an option. Fortunately, places like Blimpie are available. As one of the healthy restaurants in Kuwait, you'll find that these sandwiches are rich in vegetables and feature lean cuts of meat at each of the Blimpie locations.
Endless Sandwich Possibilities to Savor
At each Blimpie Kuwait residents will discover a customizable menu that allows you to choose the perfect combination of items. A 6" sandwich starts at 1.350 KWD while a 12" sandwich begins at 2.300. Once you've decided on the size of the sandwich, you can choose from five different pieces of bread that are designed around your unique taste. Then you may choose anywhere from 1 – 4 dressings to add some flavor to the sandwich. Each of the Blimpie locations has a standard set of options to choose from.
You can then determine if you want a hot sandwich, stacked sandwich (which costs more), deli sub, or a cold classic menu item. Since this is one of the healthy restaurants in Kuwait, you'll also find that there are some delicious vegetarian options that will fill you up. You can then enjoy a bottle of water, ice tea, or a can of soda with your meal.
Fast Healthy Meals on the Go
At the Blimpie locations, you'll have access to fresh ingredients, and you'll always know everything that is included in the sandwich. That means you can be certain you are only enjoying fresh vegetables, lean cuts of meats, and have some peace of mind in the process. At the same time, the Blimpie menu prices ensure that each meal is a cost effective solution for your entire family. So you won't have to worry about breaking the budget just to enjoy a special meal with everyone while you're on the go.
In fact, you'll find that this is one of the most convenient healthy restaurants in Kuwait also. Each sandwich is individually wrapped, so you can pick it up and eat it with you in the car, or as you walk down the street. This means you can spend more time doing the things you want to do, while focusing more on the world around you, rather than sitting down to eat.
If you want to enjoy a healthy meal or are interested in becoming part of the Blimpie Kuwait team, take a moment to use one of the contact options below:
+965 2530 9903
https://www.facebook.com/BlimpieKWT/
https://instagram.com/blimpiekw/