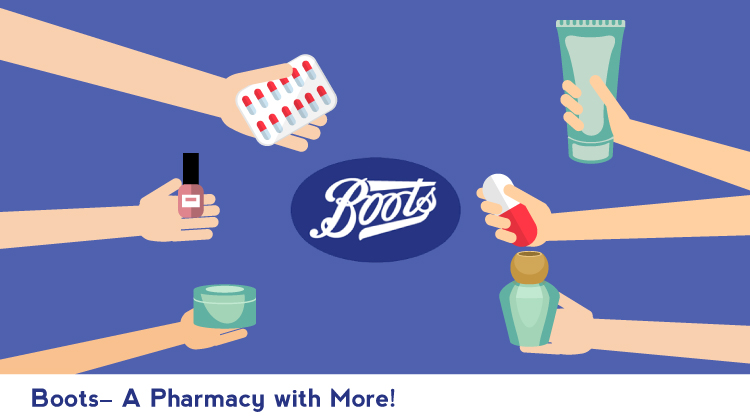 With over 20 locations throughout Kuwait, Boots is a great one-stop shopping destination for all of your pharmaceutical needs as well as everyday items. Owned and operated by the reputable Alshaya company, the customer can now conveniently get just about everything in one place. The stores themselves are staffed with friendly and knowledgeable clerks and pharmacists to help you enjoy a great shopping experience and the layout is convenient and designed to make shopping as easy as possible.
Efficient and Effective
As one of the world's largest retail pharmacy, health and daily living companies, Boots is able to deliver pharmaceutical drugs and shopping items at great prices. They can be efficient and effective because of their size, scale, and expertise and the customer benefits with a larger selection and lower prices.
A One-Stop Shop for Many Items On Your List
Not only can you pick up your pharmaceutical drugs at Boots, but you can get many more items on your list as well. In fact, if there is an everyday item that you need, there is a better chance that Boots has the item rather than not.
Whether you are looking for beauty products such as facial skin care, hair care, makeup, bath and body or personal care products, Boots has an unbelievable selection of items. Looking for a treatment that doesn't require a prescription? Whether for eye care such as eye drops and saline solution, ear care such as ear plugs, sun care such as sunscreen, foot care such as for athlete's foot, Boots probably has it.
In addition to having a broad range of treatments – from products that need a prescription to those that don't, Boots offers other types of everyday products as well including shaving and grooming items, lip care items such as lip gloss, deodorants and antiperspirants…the list goes on and on with what they carry. On top of all of that, they also carry a nice section of snacks, foods, and beverages.
Be sure to check out Boots today for your pharmaceutical products as well as many of your shopping items and visit the website to view the many offers and special promotions at me.boots.com/promotions/kuwait.