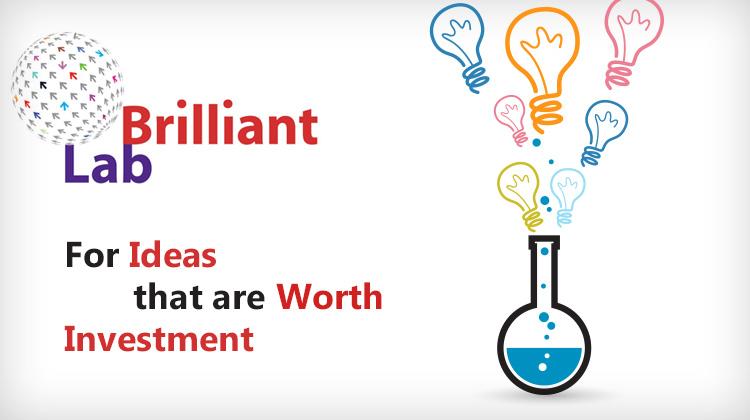 Established in 2011, Brilliant Lab (BL) is a startup acceleration service initiated by a business school graduate. With a lofty goal to help local startups gain essential exposure for success in the region, BL has made it their mission to support the development of new technological enterprises and create links between local businesses, the private sector, the government, and the venture capitalist community.
A multi-disciplinary move towards success
By offering top quality service to entrepreneurs, BL hopes to establish Kuwait as a regional leader in both product and venture developments through a multi-pronged approach. Business plan competitions are organized and hosted on a regular basis to keep entrepreneurs creative and award promising ideas. Support in the form of infrastructure, expertise and knowledge exchange is provided to give technological startups in Kuwait a boost in the business. In addition, BL also strives to build a wide network through scheduled programs and events for the exchange of essential skills by entrepreneurs and businessmen.
Some strategies employed by BL to give entrepreneurs a successful edge include providing training for startups, building on local creativity and innovation through teaching and research support, and participating in global networks for training and entrepreneurship to gain access to the latest ideas and knowledge, as well as for opportunities to share and demonstrate our homegrown businesses.
Manifold avenues of service for startups
BL offers three types of services for local startups: the Startup School, the Acceleration Program, and Event and Conference services to boost local entrepreneurship.
BL Startup School is a personalized mentoring program for entrepreneurs, businesses, and engineers to help them develop themselves for their target audience and gain market traction. With a tailored curriculum and relevant programs, aspiring businessmen are trained in communication skills to deliver their value proposition in the best possible way. Participants of the two-week program will also get the chance to attend workshops, do site visits and participate in events overseas to learn from various disciplines.
The BL Acceleration service aims to provide graduate entrepreneurs with the relevant infrastructure, mentoring and capital to help them succeed. Office space with server hosting, furniture and technical support, expert mentoring, legal advice and shared interactions with experienced businesses in residence, and cash or resource investments make this package an attractive offer for startups to take their first step towards success.
BL also works to expose entrepreneurs to important events and conferences by acting as a regional host. This helps businesses engage in international cooperation to kick start the exchange of knowledge and expertise between Kuwait and international entrepreneurs, and works to build a strong network and community in Kuwait through various seminars, conferences, events and more.
Build your business with BL
For more information on BL and services offered, or to sign up for event and courses, visit their official website at http://www.brilliant-lab.com/, or e-mail [email protected] for inquiries. BL also hosts several social media accounts to help entrepreneurs keep updated on latest events and programs on offer.
Facebook: https://www.facebook.com/Brilliantlab
Twitter: https://twitter.com/BrilliantLab
Instagram: http://instagram.com/brilliantlab
YouTube: http://www.youtube.com/user/BrilliantLab