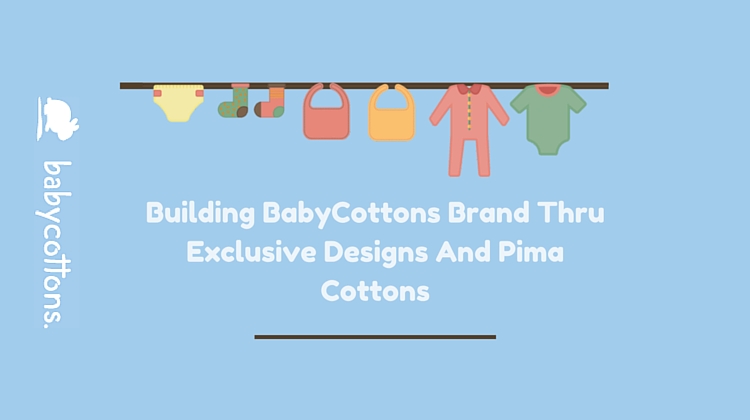 In 1999, Maria de la Piedra developed a successful venture built around the concept of 'dressing babies as babies'. This was when BabyCottons was born. The proposal's unique quality along with its original classic designs and high-end Pima cotton made BabyCottons a world renowned brand. This would not have been possible if they had not focused on giving their customers the highest quality baby apparel and accessories designed to maintain the bond of the baby to his or her surrounding environment. Using the best cotton from Northern Peru, Pima cotton's ideal characteristics and fibre quality helped made BabyCottons products unique in the market.
Building The Brand Through Quality Materials and Designs
BabyCottons products are made from a unique and high-quality cotton fibre developed and first introduced in Northern Peru known as Pima cottons. This type of cotton has been the result of a thorough and wide-ranging research, clinical studies and product development carried out by leading cotton mills for several years to come up a totally soft but durable cotton fibre perfect for use in manufacturing baby apparel and accessories. With its ultra-soft qualities, Pima cotton are very absorbent making it one of the top quality and high performing cotton fibres in the market today.
Along with its exclusive and classic designs, Pima cottons helped developed the brand of BabyCottons and establish it as one of the leaders in baby apparels and accessories in the market.
What Makes BabyCottons Products Superior In The Market
The secret to the success in Kuwait and world widely of all BabyCottons products is the quality of the design and materials used for every product. The Pima cotton used on every product of BabyCottons has the organic characteristics ideal for creating baby clothes and other related products due to its high absorbent quality and ultra – soft properties. The fibre itself is naturally gentle and silky to the touch and in the cotton industry; this is one of the finest and natural cotton fibres that can ever be produced.
To learn more about BabyCottons products, visit their website at http://www.babycottons.com/ or like them on Facebook at https://www.facebook.com/Babycottonskwt/. Their Instagram account https://www.instagram.com/babycottonskwt/ will also provide you with sneak previews of all their upcoming products.