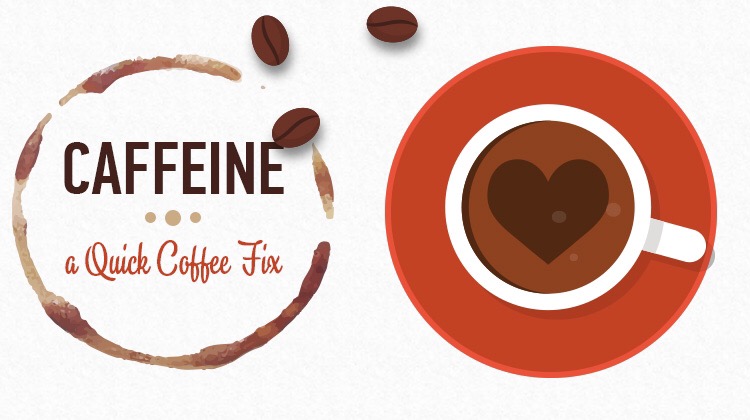 If you want to make your mornings bright and fresh, nothing could be better than a caffeine fix. You can either brew coffee yourself or head to the talk of K-town new coffee house, Caffeine. It is a perfect place for those who call themselves a true coffee connoisseur.
ABOUT CAFFEINE
Caffeine was founded by the brothers Mohammed AlHasan and Ali as a way to pay homage to their favorite Frisco, Blue Bottle Coffee. The sensational Royal Blue color of the coffee hub alone leads to elevated heart rates. The cozy and coffee inspired café, is a must try place, not only for the coffee, but also for the delicious baked goods. People who expect Caffeine to be just another restaurant or café with a traditional menu of Caesar Salad and siders, perhaps a few fiery shrimps or ribs and for dessert something with Nutella alongside Arabic coffee, will be surprised to see that Caffeine is anything but a typical café! Caffeine is a proper coffee house serving authentic coffee prepared from excellent beans using a variety of coffee making methods.
As you enter Caffeine on the Mubarakiya Souk,just head straight to the counter, where there is a blackboard on the wall serving as menu and La Marzocco gleaming on the surface. The loud and fast paced music gets you in the mood for having your coffee with your pals. While you are paying at the counter, you will be over joyed to look up at the beautiful light fixtures installed in Dallah or Arabic coffee flasks.Customers have two options for seating, either outside, watching the crowd at SoMu district, or inside,to enjoy the coffee aromas and music.
WHAT TO TRY AT CAFFEINE
If you have any confusions about what to order from the delicious varieties of beverages such as cappuccino, Oji styled ice coffee, affogato, and various selections of eatables, you can ask the waiter for recommendation. People who would love to try out lip-smacking Syphon should definitely give Caffeine a visit. The waiters of this café are especially trained in London, so they are experts in cuisine preparation of all kinds. The coffee beans used are of high quality and free from any artificial flavorings. For Syphon, they use their special Mexican coffee beans, and the process of making Syphon at Caffeine is delightful. The end product gives different layers of flavors with each sip, light with a hint of earthiness and tad bit strong with a hint of acid. As a side line with Syphon, dates stuffed with thick tahini dessert known as rehash, an authentic Kuwaiti dessert, goes well.
So for that perfect coffee brew along-side delicious appetizers, good ambiance and great value for money, visit Caffeine in SoMu. For more information follow them on Instagram @CaffeineKuwait, or visit their Facebook/Twitter page or call them on 55660242 for deliveries.