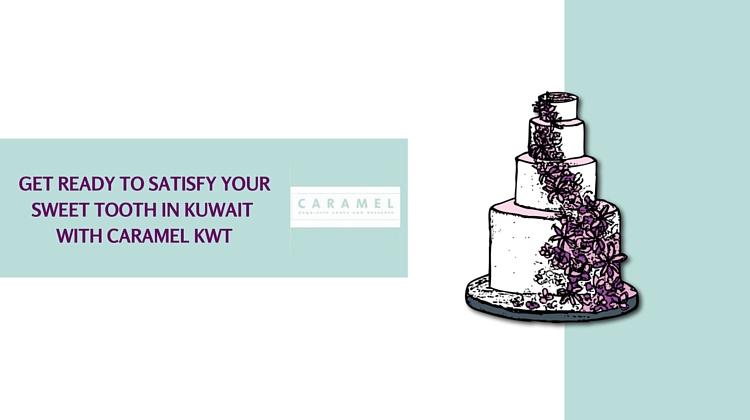 Do not ignore those dessert cravings of yours! When that sweet tooth craves for a decadent sugary treat, feel good reaching out to Caramel that will delight you with the sweet your taste buds have been lusting for.
Caramel Kwt
A symbol of welcome and warmth, a taste of enjoyment and freshness and the feeling of never ever having enough are what that make Caramel Kwt one the best bakeries since day 1.
Featuring a variety of bakery products at a very friendly cost in a cozy environment, Caramel Kwt will become one of your favorite places to visit other than home.
What makes Caramel Kwt the best bakery in town?
Caramel creates all the sweet baked goods using in their menu line. From desserts to cakes to sandwiches, Carmel bakers have been working day and night to come up with perfect recipes for its customers.
One of the key factors of Caramel success has been its ethos that all the cakes tasted lusciously delicious when they were freshly baked when they were prepared using the same techniques and ingredients used at home. For this reason, Caramel has its very own kitchen and a team of skilled cake decorators and bakers. This enables the bakers to bake the cakes freshly and prepare desserts upon their orders and only serve freshly made products the same day.
What does the Caramel Kwt has for you to delight your taste buds?
The Carmel offers a wide range of desserts and baked treats including pastries, cheesecakes, brownies, cupcakes, layer cakes, sandwiches and much more and plays a much important role in making its desserts and cakes one of the popular in Kuwait and keeps on innovating, trying to introduce exciting and new flavors and varieties of desserts to its customers.
The bakery also caters for customers who place online orders and delivers on time on their doorstep daily from 8:30 am to 9:00 pm, except on Fridays from 1:00 pm till 9:00 pm. Caramel's working hours consist of 7:00 to 22:00 from Monday to Thursday, 12: 00 to 22:00 on Fridays and 7:00 to 22:00 from Saturday to Sunday.
Caramel also takes orders for special occasions such as wedding, events, family and friends parties and other celebrates by making customized cakes and has a friendly staff allowing the customers to discuss their order conveniently in detail.
There is no secret to what make the Carmel Kwt treats so delicious and mouth watering. The next time you are in the mood for something light and sweet or someone close's birthday is coming up soon? You know where to get the right cake for the right taste from. You can also visit https://www.facebook.com/Caramel.Kuwait to take a look at the mouth-watering treats of Caramel and get a chance to check out other people's reviews too to know more about the bakery.