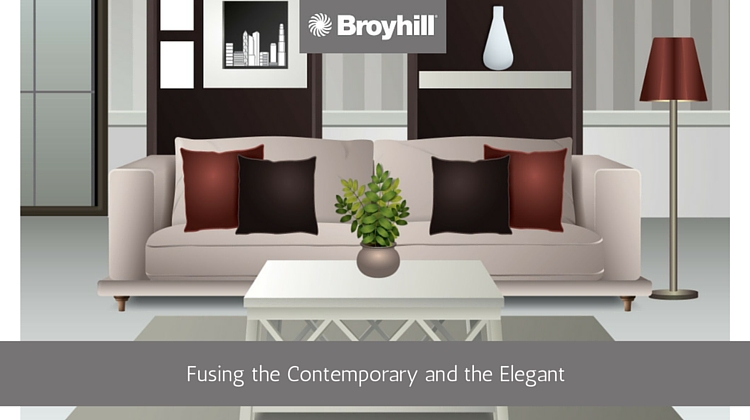 The Broyhill brand has been synonymous with high-quality furniture for more than a century. The history of the company started way back in 1926 as Lenoir Chair Co. started by James Edgar "Ed" Broyhill. In the 1950's, his son, Paul, built the Broyhill brand and later on became the president and CEO during the early 1960's. The guiding force that defined the company is its commitment to growth, changes and innovation and every product sold comes with the same assurance of quality and value.
At present, Broyhill Furniture is present in several parts of the world including the Middle East. Kuwait, Saudi Arabia, Dubai, and other regions are now enjoying the classic Broyhill design in their living rooms.
Fusing the Contemporary and the Elegant
Coffee tables, classic dining tables, wooden chairs, accent chests, and a whole range of classic Broyhill Furniture have become extremely popular, and it has been the choice for most interior designers who wish to incorporate a semblance of contemporary style with a flair of elegance. Instead of using ultra-modern furniture design, a combination metal, wood, and glass gives furniture a more appealing look. More often than not, people think that a diverse material will be difficult to adapt to excellent craftsmanship. But this is not the truth because when it comes to design perspective, using a wide variety of quality materials often give furniture a more elegant and classic look as compared to other related materials except for glass.
Intricacy and Functionality
Broyhill Furniture often has intricate designs but are still a heavy duty and functional. Some furniture makers make ultra-thick tables with various angles and or curves which make it look like excellently crafted tables fused with elegant designs. But on the other hand, even with all the intricate carvings, this furniture remains classic and highly appealing. And with all the details and elements integrated into the majority of Broyhill furniture, this can be considered as a form of art in itself. You only need to select from a wide array of choices to match your personal preferences.
To learn more about their products, visit their official website at https://www.broyhillfurniture.com or you can join their social community by liking them on Facebook at https://www.facebook.com/Broyhill/.