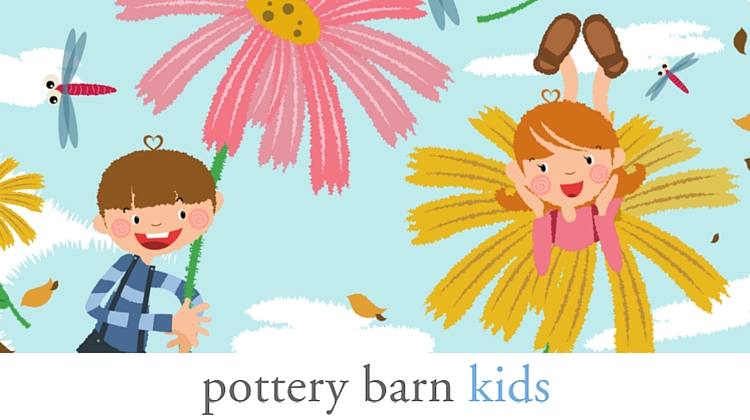 Pottery Barn Kids is part of the portfolio of brands of Williams-Sonoma, Inc. and is one of the leading retailers popular for its child-friendly but equally stylish furniture and home décor and accessories. They also carry a wide collection of nursery essentials and classic toys. And although Pottery Barn Kids furniture and decorative accessories may look like a hodgepodge of different designs and style approach, they also address the comfort issue and there also a wide variety of designs and options to choose from. Each product is designed to be a perfect combination of functionality and comfort making it a versatile choice for parents who want to have child-friendly, comfortable and yet functional furniture for the kid's room.
Combining Safety with Comfort and Style
One of the characteristics of Pottery Barn Kids brand is the integration of child-safety features in its designs. Every collection is made from the top of the line materials while giving careful consideration to the industry standard in child safety and inspiring kids to be creative. The hallmarks of every Pottery Barn Kids product is value, quality and style bringing unique and beautiful designs to kids' home spaces whether it is indoors or outdoors. What makes them the leading furniture brand for kids particularly in Kuwait is their effort to conform to the needs of their clients particularly when it comes to unique design and quality of their products.
Pottery Barn in the Middle East
The global recognition for its brand came about when the company decided to expand their boundaries and open retail outlets beyond the North American market. The first retail store in Kuwait opened on December 2012 although its presence in other Middle East countries like in UAE and Saudi Arabia started way back in 2010. What makes their furniture unique from its other counterpart is the fact that it offers a fantastic blend of contemporary design matched with the traditional sturdiness that is not too American.
Visit their Facebook page at http://www.facebook.com/potterybarnkids or follow them on Twitter at http://twitter.com/potterybarnkids. For phone queries, you can reach them at +965 22283378.