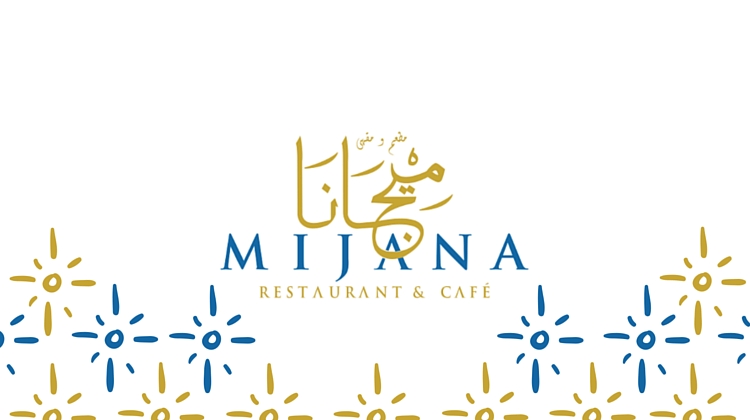 With one of the best sea views possible, this widely regarded Lebanese restaurant in the Al Kout Mall, Fahaheel, Kuwait is a place where diners feel they have a home away from home. With an extensive and sumptuous menu of traditional and western inspired dishes, as well as waiters and waitresses that have a well-earned reputation for friendliness this is a restaurant that sees patrons returning again and again.
Something for Everyone
Every diner, whether an international visitor to Kuwait or a local will find something to tantalise the taste buds on Mijana's extensive menu. The temptation is always there to order a meze platter – and it's one that you shouldn't ignore. Many guests also choose to sample from a variety of dishes served as starters. From the hummus which is made on the premises and served with a dash of Olive Oil and diced vegetables to the spicy Lebanese sausage, tabouhal and chicken wings the variety will leave even the most jaded of international diner wanting more. The starters are served with a selection of bread fresh from the oven, as well as pickles both of which provide an exceptional counterpoint to the complex flavours of authentic
Lebanese cuisine
For meat lovers, the main courses at Mijana simply must be experienced. With lamb as a centrepiece, being complimented by chicken and beef, the Mixed Grill is a favourite with patrons. The lamb cutlets have also been singled out for special praise. The range of Kebabs also has visitors to Kuwait's premier Lebanese restaurant coming back for more again and again. For those who want to try something different the Quail comes highly recommended.
Desserts such as the mad ashta, featuring fresh cream sandwiched between finely ground pistachio nuts with sugar syrup to add at will are ordered by patrons of Mijana again and again.
For many the chosen beverage is the freshly made lemonade with newly picked mint – a flavour explosion that both cleanses the palette and provides world beating refreshment.
It's not Just the Food
At Mijana patrons are greeted as family, the atmosphere is incredibly relaxed and that is due, at least in part to the friendly and professional attitude of all the staff. This is a dining destination where cuisine, culture and enjoyment combine for the culinary experience of a lifetime. Provide the exceptional service and some of the best Lebanese coffee into the mix and you have the recipe for a tremendously enjoyable day or a night out.
Enjoy Mijana Today
You can enjoy the unique ambience of Mijana today by visiting their store at Al Kout Mall, Block 14, Fahaheel, Kuwait. For bookings (which are highly recommended during peak weekend hours phone +965 2393 0303. For even more information on the great menu and just how many patrons have enjoyed their meals visit www.facebook.com/pages/Mijana-Restaurant-Al-Kout-Mall/122429584507221.