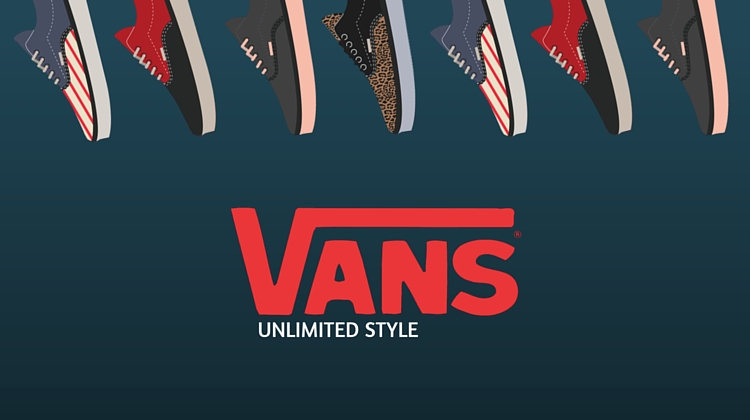 Launched in 1966, the Vans dream was based on a simple concept– a customer could order shoes and pick them up on the same day – and by selling directly to the public Vans would cut out the middleman and provide a quality product at a price that even the most cash-pressed street style savvy customer could afford.
That first batch of Vans, now known as the #44 Deck shoes and today marketed as 'the Authentic' changed the face of urban style forever. It was after skateboarders discovered the rugged construction and ultra-sticky compound used in the soles allowed that extra edge when performing moves that Vans moved from a niche producer into the big leagues. Soon Vans were seen all over Southern California.
In the mid 70's, Vans launched the 'Era' and exploded onto the skate scene. The padded collar and multitude of different color combos allowed skateboarders to express their individualism and the cult of Vans swiftly became part of Southern California street lore. By the end of the 70's, Vans had become a California sensation with over 70 stores and by the 1980's was creating shoes for sports that ranged from baseball to basketball and skydiving and the Vans slip-on became iconic when worn by Sean Penn in the sleeper hit 'Fast Times at Ridgemont High'.
Vans Today
After some financial troubles in the early 80's, the company came back with even more street cred and today markets in a number of global locations. This has meant that Vans is now able to respond to local conditions even more quickly than ever before, and country-specific styles have made Vans some of the most high profile and collectible shoes in the world. Today even small up and coming designers are afforded the opportunity to create their own Vans originals (Vans Customs), and sponsorship of skate and music events has taken the profile of Vans to a whole new level. Tie-ins with global marketing and brand giants like Star Wars and Nintendo continue to keep the Vans brand as fresh as it was when first launched in Southern California all those years ago.
Unlimited Style
Today, Vans is much more than just sneakers. The Vans range encompasses backpacks for both women and men, clothing, and an extensive range of accessories. Whether your sport is skating, surfing, or snow sports, or you simply want to get the best in urban street wear, Vans has the solution. Bright urban style and unlimited functionality is the Vans trademark. Keep off the wall with Vans.
Find Your Style
Discover more about Vans at http://www.vans.com/ or visit www.facebook.com/VANS/ for more great ideas about how you can find your own Vans inspired space.