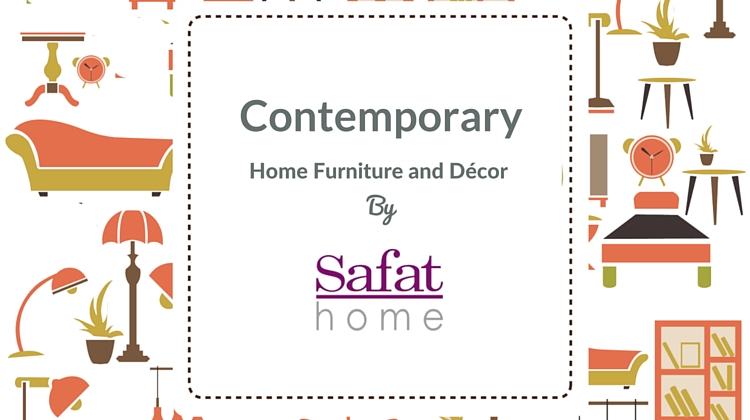 Over the decades, the way home interiors are designed transformed dramatically because of the growing availability of contemporary home furnishings that changed home decorative patterns.
Safat Homes introduced a full range of modern and contemporary furniture that is not only affordable but stylish, and durable as well. Safat Homes has showrooms conveniently located in Al Rai, Shuwaikh, and Fahaheel Kuwait. The company features a wide collection of furniture and home décor that boasts of the flair of elegance. From bar furniture to bedroom furniture, game tables, lighting fixtures, living room furniture, mirrors and rugs, Safat Homes offers a myriad of furniture collection to choose from. In addition to that, the company is also famous for their table tops and glass vases as well as their full line of luxury collection and modern classics furniture.
Evolving Concept On Home Furnishings
Ever since the home furnishing business was established five years ago, the concept on home furnishings of Safat Home has continued to evolve. At present, Safat Home boasts an impressive collection of high-quality home furniture, home décor, and furnishings as well as a wide range of decorative furnishings.
Safat Home's exclusive and inspiring designs are exclusively sourced from various countries including United States, Italy, Holland, England, Belgium, and Turkey. This provides customers a wide selection of products from popular furniture colors to excellent craftsmanship of designs. Whether clients want the traditional Kuwaiti design or opt for a more modern American home décor, Safat Home offer products and services in home furnishing according to the requirements of the client.
Where To Find Us
Safat Homes is part of the Alghanim Industries that has continuously grown into a respected brand over the years. They have four major showrooms. The Al-Rai showroom is conveniently located at 4th Ring Road while the showroom at Shuwaikh is at Canada Dry Street near Alghanim Service Center. Another showroom is at Fahaheel, Dabbous Street – above Xcite and another is at Tilal Mall, Pepsi Cola St., Shuwaikh, Kuwait.
Visit their Facebook page at https://www.facebook.com/SafatHomebyAlghanim or follow them in Twitter at https://twitter.com/safat_home to get daily updates on their home collections.