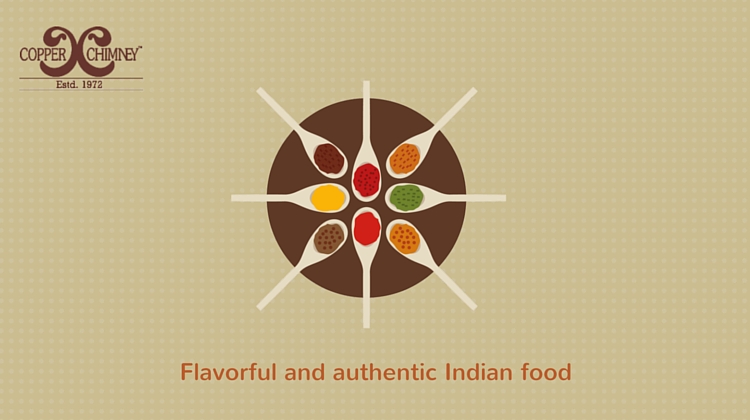 Founded in 1972 by Mr.Jagdish Kapur, a prominent Bollywood filmmaker, and food connoisseur, today, Copper Chimney has spread and gained international acclaim. Serving authentic North Indian cuisine since 1972, Copper Chimney is a culinary landmark known for courteous and hospitable service, flavorful and authentic Indian food, and an ambiance that feels open and inviting.
What are the factors that make Copper Chimney an internationally acclaimed restaurant? 
The primary reason Copper Chimney is held in such high regard among the dining community is the food. Without a doubt, the dishes are all flavorful, meticulously prepared with pride by great chef's, and a food connoisseur's dream experience as far as authentic Indian food goes. In addition, the staff is friendly and courteous. However, one of the guest's favorite things about Copper Chimney is the ambiance of the restaurant itself.
Unique Dining Experience
The ambiance of the Al bida restaurant is rustic in design which adds old world charm and comfort. The authenticity is further enhanced by the copper bells and lamps which give the restaurant a special look that fits the mood and food perfectly. There are two levels to the restaurant which includes three distinct sections: an outdoor dining area which overlooks a body of water, a private indoor dining area for those who want privacy, and the main dining area which is an indoor area that seats approximately fifty diners. Overall, the selection of seating areas coupled with the ambiance makes this restaurant a very charming place to dine at.
However, one of the things that sets dining at the Copper Chimney apart is the ability to view the chefs as they prepare the food. This "show kitchen" is a fascinating thing to watch as the chefs always seem ready to perform for the guests. Just how does the Copper Chimney pull this off? The show kitchen is integrated into the dining areas via a glass wall which allows the guests to view the entertaining and fascinating process.
Visit Copper Chimney's website today for pictures of the fabulous restaurant, the menu, more information including contact information at: http://www.copperchimneykuwait.com.