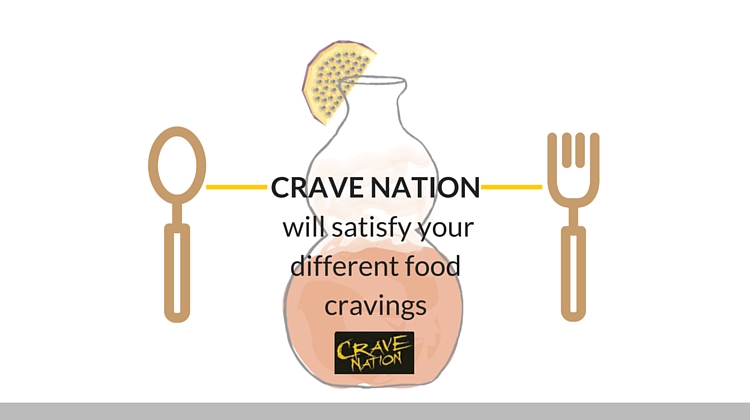 There is no denying that Kuwaitis love good things and are always devoted to getting or giving the best in whatever they do. When it comes to dining out, Kuwaitis obviously have a recommendable taste in choosing not only the best, but also at times like trying out new things. If there is one restaurant that brings a new experience into the explosive dining industry in Kuwait then hats off, it has to be Crave Nation. This is arguably not only the coolest eatery in town, but it is also known for its nonconformist cuisine, which in essence is brilliantly persuasive.
Location and Unconventional Menu Names
From its uptown location to its unconventional, but exceptional menu, Crave Nation oozes modernity, class and intensity from the onset. It is strategically located at Al-Bidaa', a place known for pretty things with the restaurant's outdoor sitting area proving the excellence required for Kuwait's sunny weather.
The foods on the menu do have unconventional names such as "Explosion Salad' and "Smokey Mountain' to name just but a few. Nonetheless, this menu is intensely prepared by well-qualified chefs who bring a new twist, creativity and modernity to the whole process. The foods that are served at Crave Nation are all different, but with a special touch. The way that Crave Nation manages to instill modern fusion cuisine to its menu is plainly above the rest in the dining industry, Kuwait. The cuisines are made in an extraordinary way that they are more edible, attractive and full of amazing tastes.
This has, for the right reasons, elated Crave Nation as one of the best restaurants in Kuwait and has massively attracted food lovers in Kuwait. The dishes look aesthetic, and every bite leave food lovers with an abundance of flavorful experience that is if the comments on the restaurant's customer page are anything to go by.
Service Ratings and Friendly Prices
To put it in a more simple and honest way, the service at Crave Nation is exceptionally very good. This is a plush restaurant that employs friendly staff members who are always in hand to help you in ensuring that you ultimately enjoy your eating and dining experience at the restaurant.
Talking about prices, Crave Nation presents you marvelous prices for their sumptuous dishes that are actually a bargain, especially when compared to other eateries in Kuwait. The prices speak volume on the tasty and very crispy foods that you are likely to order. Whether it is the Ninja Shrimp, Confusion Pudding, Red Velvet Mushroom or a Tenderloin Steak, their prices are reasonable and very affordable.
Trying out a Crave Nation joint will make you fully understand why the restaurant is ranked up there with the very best eatery joints in Kuwait. Apart from presenting you with the opportunity of trying something new or unorthodox cuisine, Crave Nation will satisfy your different food cravings and ensure that you always go back for more. Take a look at the pictures of foods on offer and you are likely to agree that this is a restaurant that is worth recommending to a friend or a relative, let alone trying it out yourself.
Crave Nation is located at Al-Bidaa' next to Rasha Chic and Movenpick Hotel. Call 22263171 for more information.