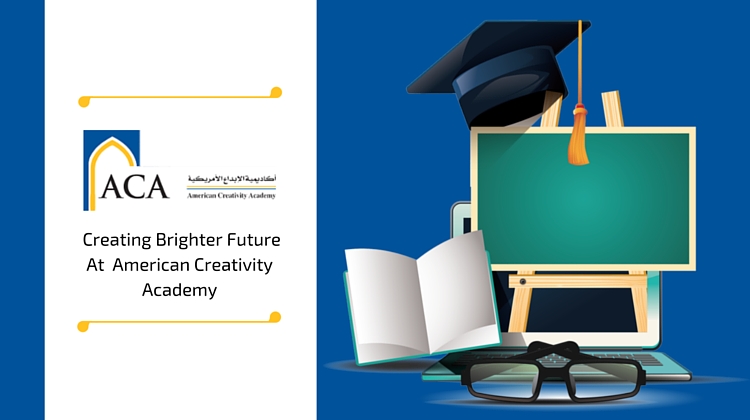 The American Creativity Academy (ACA) is a private school located in Hawally, Kuwait. Established in 1997 as a primary school, ACA provides education based on American standard curriculum in an environment that promotes respect for Islamic values. Since the school year 2008 – 2009, ACA has been providing high school students with the International Baccalaureate Diploma Programme. In Kuwait, ACA is only one of two schools that offer IBDP program. Through this, students are given the option to gain an IB diploma by completing the full program or take specific IB classes and earn IB certificates for each class they participated in.
Quality Education with Strong Islamic Foundation
Since the school was first established in 1997, American Creativity Academy has been in the business of providing a quality and excellent education throughout the city of Kuwait. And as a primary school that strictly follows the values of Islam, ACA aims to provide a time – proven quality education within the framework of American curriculum with strong orientation Islamic doctrines. Their unique and effective system of learning motivates students to love and pursue the value of education, achieve academic excellence and become selected best in academic scholarship, integrity, and spiritual faith.
Superiority in Education
The American Creativity Academy has a long-standing goal of realizing superiority in education to help students attain the best in the academic preparation to equip them with skills and expertise when they reach then higher levels of academic pursuit. Their social development program encourages students to value the benefits of social awareness and the advantage of being well equipped before reaching the higher level of learning.
In today's academic world where learning is a powerful tool, ACA can help children be more prepared in life. Parents who will send their children to study at this school will find the environment of the school as conducive to learning. With its controlled class population size, teachers have more time to spare to interact directly with students and help them develop their academic strengths as they advance in their pursuit of excellence.
To learn more about their curriculum, visit ACA website at http://www.aca.edu.kw/. For inquiries via telephone, you can contact the school administration here: +965 2267 3333. Like them on Facebook at https://www.facebook.com/CreativityNews.