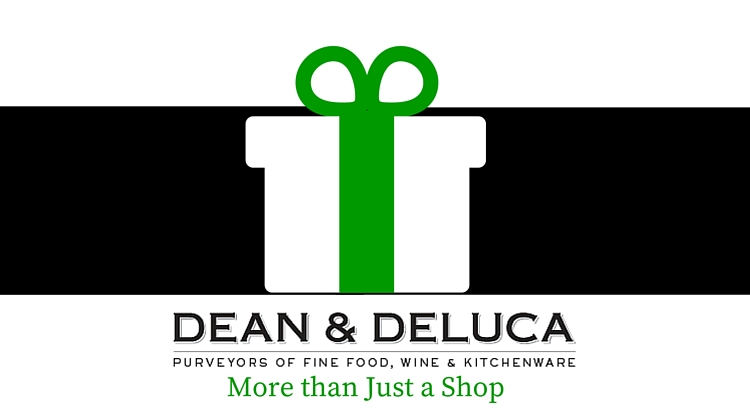 For nearly 40 years the New York pair of Joel Dean and Giorgio DeLuca have been providing gourmet food and ingredients to consumers that now include discerning shoppers from the United States, Japan, Thailand, Taiwan, South Korea, Turkey and the Middle East – and now the company is glad to announce that unrivalled selection of gourmet treats will be available to customers in Kuwait.
More than Just a Shop
Browsing the shelves at Dean & DeLuca is more than a shopping experience, it is a chance to savour the finer things in life. Bringing the exuberance and flair of the original shop in New York's artistic SoHo neighbourhood to Kuwait is a sumptuous experience that will reward those who have a taste for the finer things in life.
Visiting Dean & DeLuca immerses the customer in an atmosphere that oozes both sophistication and excitement. From the slowly revolving high ceiling fans which look over a variety of handcrafted artisan products to the ambiance which hearkens back to the turn of the century style this is a shopping experience to be savoured in an unhurried fashion.
A Food Adventure
Building on a reputation for excellence that spans continents Dean & DeLuca brings customers in Kuwait a wider choice of gourmet food than has been seen in the country prior to the launch of the food emporium. The flagship store in Al Rai is a celebration of both the fine art of cooking and the dining possibilities that are part and parcel of using the world's best and most sought after ingredients.
The knowledgeable and friendly staff are on hand to help the customer explore the delights of the gourmet lifestyle – and of course, samples are part of that experience. With a selection of the finest local products and international specialties such as cheeses, meats, olive oils, as well as fruits, pastries, chocolate and Arabic specialties Dean & DeLuca is a delight to the senses.
At once both a culinary and cultural adventure shopping at Dean & DeLuca's iconic store will transport customers to an oasis of taste and fine living – this is quite simply one of the premier lifestyle orientated shopping experiences in Kuwait.
Enhance your Lifestyle Today
Whether you are in the market for a perfect gift or would like to treat family and friends to some of the most exciting gourmet products in the world a visit to Dean & DeLuca will not leave you disappointed. A haven of culinary trends and the home of good taste Dean & DeLuca's flagship store on 2nd Avenue – The Avenues in Al Rai will lead gourmands on a journey of discovery.
For directions and contact details visit http://www.alshaya.com/brand/dean-deluca/kuwait.
To stay up to date with special offers and explore a world of gourmet taste visit https://www.facebook.com/deandeluca or for some exquisite catering ideas take a look at t=Dean & DeLuca's posts on Pinterest at www.pinterest.com/deananddeluca.