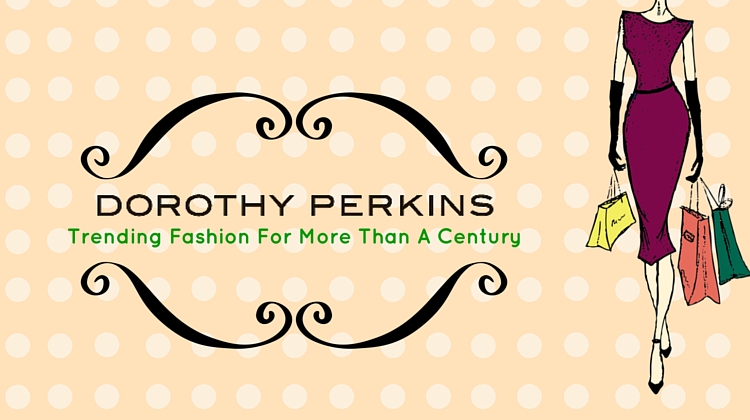 For more than a century, Dorothy Perkins has become a leading fashion institution and fashion retailer for women that first introduced its trends in United Kingdom in 1909. Before becoming the Dorothy Perkins we know it today, it first marketed its apparel under the name H.P. Newman until 1919. During the 1960's, the Farmer family, former owner of Winter Hosiery, has total control of Dorothy Perkins.
DP is well known for its wide range of sleepwear collections for women including tights and all kinds of lingerie although their other line of women apparel had difficulty in competing with Lewis Separates because of its trendier and voguish designs.
With headquarters in London, Dorothy Perkins has branches in over 20 countries including United Arab Emirates, Saudi Arabia, Qatar, and Kuwait among others.In the UK alone, DP has over 600 stores and more than 120 international outlets. This is their commitment to provide high-end fashion to clients all over the world.
Dorothy Perkins at Present
Today, Dorothy Perkins offers a wide range of clothing and other branded fashion merchandiser primarily aimed at women between the ages of 25 to 35.It boasts an up to date fashion collection with sizes from 6 to 22 including Petite, Tall, and Maternity.
Their line of fashion apparel is always up to date to keep with the ever-changing competition in the fashion industry. And apart from fashionable clothing, the company has already expanded and now offers their range of shoes and accessories for women.
Commitment to Diversity and Timeless Fashion
What makes them different from other fashion houses and enabled them to survive the cutthroat business of fashion is their commitment diversity. Most of the time, Dorothy Perkins does not wait for a trend in fashion to happen. Back in the 60's, DP introduced the miniskirt and because of its popularity in the UK and all over the world, it led to the formation of British Society for the Preservation for Mini Skirts.
Dorothy Perkins set the trend and creates a unique fashion based on what is happening on the global stage. Because of this mindset and drive to excellence, the company was able to evolve and ride the tide of changes common in the fashion scene.
Find them
Dorothy Perkins is gradually taking a foothold in the Middle East. In Kuwait, DP boasts two new stores; one in Sharq in Souq Sharq (inside Debenhams) and the other is at Al Rai in 1st Avenue – The Avenues. You can call the Sharq branch at +965 22214801 / 02 and +965 22283285 / 6 for the Al Rai store.
To know the latest Dorothy Perkins collection, visit their Facebook page at https://www.facebook.com/Alshaya