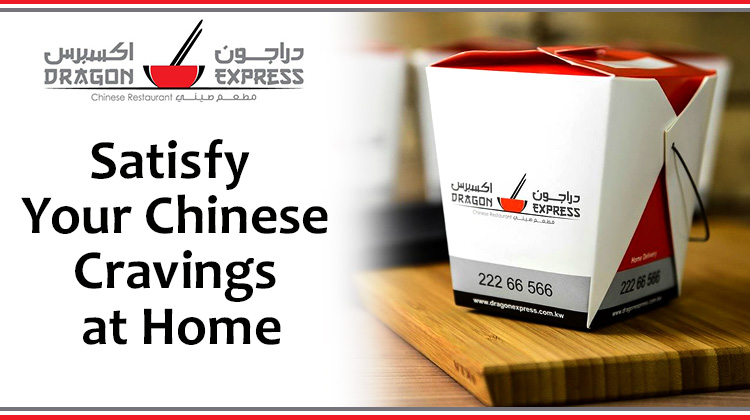 ABOUT DRAGON EXPRESS
Don't feel like getting all fancy and head out to "crowdy" diners or simply in no mood of cooking? Seems like Dragon Express could be your best friend on such days! Simply order your favorite Chinese dishes from Talabat or directly from Dragon Express and enjoy your meal in the privacy of your house. Dragon Express Restaurant started off as a local venture in 2010 by the Kuwait Catering Company. It is a Chinese take-out/delivery restaurant. Dragon Express was the monopoly in the food delivery market serving Chinese food in paper takeout containers. They were the first Chinese American delivery franchise delivering food in proper takeaway boxes.
The Dragon Express restaurant has one of the largest kitchens in whole of Kuwait where authentic Chinese food is cooked by professional chefs, using the freshest and top quality ingredients in a hygienic manner.
Currently Dragon Express is an only delivery and take-away franchise, but due to its popularity amongst the ever growing fan base, it might expand to become a full-fledged restaurant in the future. Apart from only delivery food, they also offer catering services for corporate events.
DRAGON EXPRESS MENU
Enjoy piping hot food delivered to your doorsteps. The menu bracket consists of appetizers and salads, soup, seafood, chicken, beef, noodles and rice, vegetables, and finally deserts. In appetizers, the Cantonese spring rolls are one of the most famous cuisines, consisting of carrot, capsicum, cabbage, and spring onion served with sweet and sour and sweet chili dip, the 4 servings are as hot and crispy as they asjust out of the oven. The sea-food basket consists of shrimp, fried fish and calamari, everything perfectly battered and fried. For the health conscious people out there, Dragon Express serves salads and delicious varieties of soups that are a treat to the taste buds apart from being low in calories.
For the authentic Chinese main course, they have all varieties from Chicken Schezuan consisting of juicy chicken bites cooked with carrots, capsicum and baby corn, in a tingling sour and sweet oyster sauce. Then there is authentic sweet and sour chicken, or shrimp, cooked in a homemade, sweet sauce, and chunks of pineapple. Almost all of the chicken and sea food varieties are cooked to perfection with in-house sauces and fresh as ever veggies. Not to mention, rice of personal choice or the perfect Haka noodles can be ordered to enhance the flavor of the gravies.
Beef lovers will love the Mongolian beef, cooked in gravy of garlic, red chili and soy sauce, along with sautéed veggies. The perfect aroma arising from the dishes might make waiting to fill the tummy difficult; therefore, you can start right from the boxes.
So a big shout out to Dragon Express for the delivery concept in the most convenient boxes ever. No need to clean up after food, simply garbage the boxes away! If you are looking to satisfy your Chinese cravings, Dragon Express delivery is the right place to eat from. So call now on Dragon Express's phone number 22266566. For more updates and information follow them on Facebook, twitter or Instagram!
https://www.facebook.com/DragonKwt/
https://twitter.com/dragon_kwt