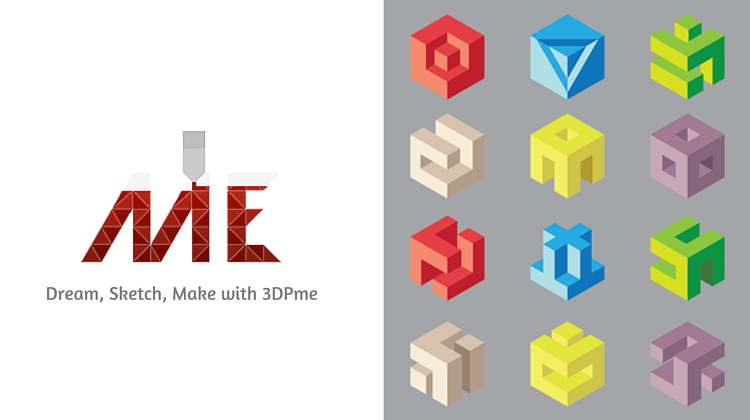 The ability to use a printer to create three-dimensional or 3D objects has long been a pipe dream. But with the advance in technology in recent years, that dream has now become a possible reality. In fact, 3D printing is slowly becoming an affordable commodity that is widely available to the masses. With vast uses ranging from creating practical objects for daily use, to commercial, industrial and even the medical field, this technology is definitely here to stay.
Easy solutions with 3DPme
With 3DPme, a subsidiary business under Innovative Engineering, the process of 3D printing is simple. Once you have an idea of what you want, 3DPme offers services to help translate your design into a suitable software file for creation using a 3D printer. Products generated can be geared for both business and home use, and the company is equipped to make the process as smooth and efficient as possible.
3DPme also offers a sale of 3D printers and high quality colored filaments for those who wish to do their own 3D printing.
Why 3DPme?
3DPme aims to provide fast and accurate service tailored to your business needs. Prototypes are printed and offered for feedback from you directly, then refined until you are satisfied with the product. The process is streamlined to ensure that any design errors are identified and fixed as soon as possible, for your product to hit the market faster. Just send in your design, determine specifics such as color and material of your design, and let 3DPme do the rest.
Do your own 3D printing
If you are the more hands-on type, consider getting a 3D printer for home or personal use. 3DPme offers a range of 3D printers from brands such as Flashforge and Moment, all listed on their website with specifications listed so you can pick the perfect printer for your needs. Used printers in good condition can also be purchased from the website at a fraction of the original price. 3DPme also offers a listing service should you wish to sell an existing 3D printer that you own, and acts as a middleman to complete the sale and help the printer find a new home.
Various types of 3D filaments can also be purchased, including ABS filaments, heat-sensitive color change PLA filaments, PETG filaments, and more. All products are available in different colors and shades. You can also buy maintenance products such as conductive and cleaning filaments.
Start 3D printing today
Visit 3DPme's official website at http://threedp.me/ to find out more about their printing services or shop for a 3D printer. The company can be contacted by phone at +965 9962 2030, or email at [email protected].
Follow 3DPme on Twitter (https://twitter.com/threedpme) or Instagram (https://instagram.com/3dpme/) to check out some past projects completed by the company.