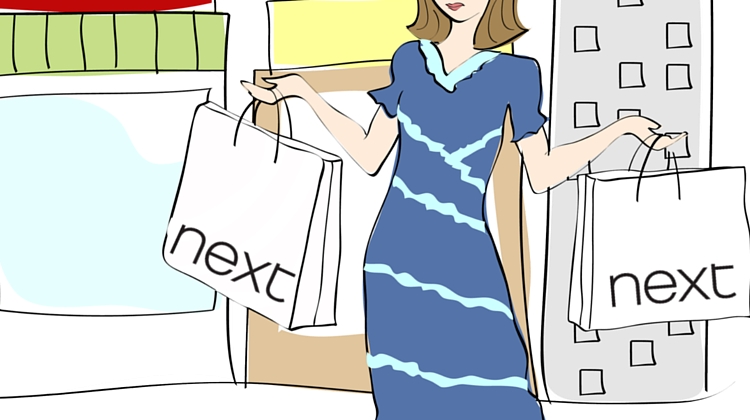 Launched in 1982, NEXT built its British lifestyle brand by introducing a stylish and fashionable line of clothing and accessories that became a significant influence and trendsetter on the high street of Great Britain. With more than five hundred stores all over the UK, the NEXT brand also has its strong presence in 160 countries around the world including Kuwait. The brand is also operational in sixty stores throughout eight MENA markets seldom captured by another brand of clothing and apparel.
Exclusively NEXT
The NEXT brand is fashionably unique in its own terms. The reason for this is the company's in-house design team responsible for creating a trendy and modish line of clothing and apparel that is exclusively NEXT. By offering a mish-mash of style, functionality, value and good quality, the company's clothing brand was able to solidify its position in the apparel industry. This element is easily seen on NEXT's coordinated fashion collection for men and women including children with its collection that range from newborn to twelve years of age.
The clothing industry seldom sees a brand establish a global edge on contemporary fashion. But NEXT was able to achieve this by offering a fashion line with a go – get attitude combined with affordable prices. By focusing on how they can provide beautiful and exciting clothing designs on every exclusive collection, NEXT was able to connect with their target market because it mirrors the individualism and ambitions of each of its valued customers.
Surpassing Fashion Boundaries
The NEXT brand is ideal for all ages and sexes because of their diverse clothing collection and accessories. There are also available designs excellent for kids like kid shirts, bags, belts, sweaters, caps, and watches. NEXT's clothing line is really for everyone because of the unique designs that transcend all boundaries when it comes to fashion.
So if you are interested in NEXT's clothing line and the newest fashion collection, the best place to look for it is the internet. There are several websites that are the exclusive distributor of NEXT clothing collection.
For inquiries, you can reach them at +44 116 319 7948* or send your queries thru email by filling up their contact form at http://www.nextdirect.com/help/en/kw/Contact.aspx.