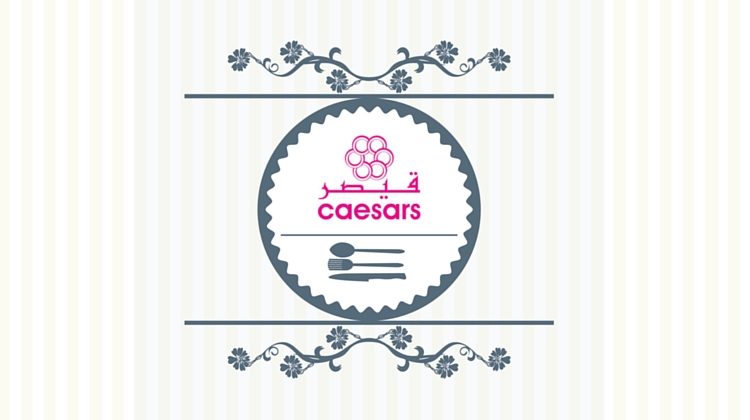 A firm favourite with Kuwait diners for many years Caesars restaurants have been serving quality Asian food in the form of Continental, Indian, and Chinese dishes, as well as steaks and other delicious menu items, are presented in a restaurant that is custom designed to provide an ambiance that is at once familiar and welcoming.
Great Choice
With a simply enormous selection of different types of cuisine from all over the world Caesars have become one of the most popular dining choices for both locals and international visitors to Kuwait. The concept of providing Continental, Asian and Indian food, as well as family favourites such as the ever popular 'Sizzlers (steak, seafood, and chicken) means that every visitor will have something to look forward to when visiting a Caesars restaurant.
For some people the Indian food is what really makes Caesars shine – some family favourites include the enormous selection of different Biryani dishes. From mutton to chicken and shrimp these are signature dishes that keep diners coming back for more. The Butter Chicken and Lamb chops have also received rave reviews from diners on sites such as Tripadvisor.
For other diners, the Chinese and Asian cuisine is what gives Caesars the edge of other dining destinations. With great international favourites such the incredibly popular hot and sour soup, as well as mixed fried rice and the often requested Mongolian Beef this is a restaurant where you will always encounter something new, no matter how many times you visit.
Diners should be sure to leave a little space at the end of the main course in order to enjoy the spectacular selection of Arabic deserts, cakes, and pastries.
With customers that have been visiting Caesars for well over 15 years, the sheer history behind these dining destinations is the testament to the popularity and quality of their service and the incredible depth of the menu offerings. Every diner deserves that little bit extra at Caesars, and the selection of appetizers, main courses and deserts will never disappoint.
Convenient Locations and Service.
Lively destination
The location of Caesars, within walking distance of international hotels across Kuwait, has made Caesars the top choice for both locals and foreign visitors. The popularity of Caesars has also been enhanced by a fabulous and varied takeaway menu as well as the availability of banqueting services for holding of family events and celebrations.
Visit Today
Enjoy the widest selection of international cuisine in Kuwait and visit your local Caesars restaurant today. You can find Caesars across Kuwait – for more information on the branches, as well as contact details visit http://www.caesarsgroup.net/restaurants.html.