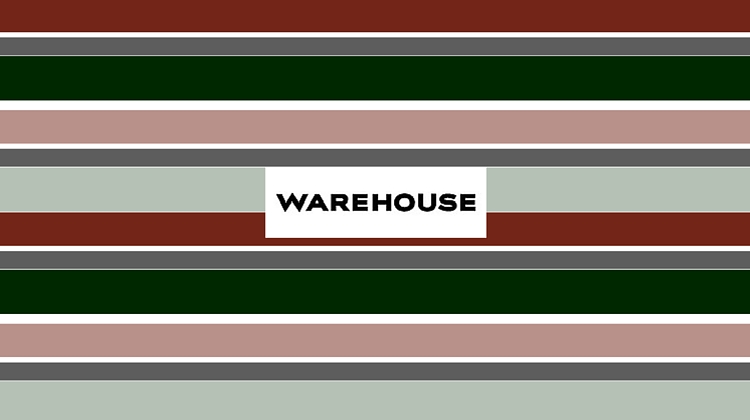 Warehouse has been delivering High Street inspired design to women all over the world since 1976. With looks that are effortlessly cool, the Warehouse range of stylish woman's wear is aimed at women who know who they are and where they want to be.
Your Style with Your Attitude
The designers at Warehouse keep their eye on seasonal trends to ensure that the clothing they deliver is both unique and effortlessly cool. Warehouse if for women who have an authentic and individual approach to life and the fashion that they choose. With unmatched versatility, the collections for Warehouse transform the every day into the exceptional. By translating the latest trends into value for money and easy to wear collections Warehouse has revolutionised the 'off the shelf' approach to High Street fashion. These are fashion ensembles that challenge and intrigue, just like the women who make Warehouse fashion the basis of their style.
Catwalk Fashion for You
The warehouse has been at the forefront of a style revolution. When it launched the Warehouse Bymail catalogue in the early 1980's women immediately responded to the stylish simplicity and accessibility of the fashion that graced its pages. Featuring models like Naomi Campbell, Christy Turlington, Stephanie Seymour and Andie McDowell, Warehouse quickly developed a following that included strong, independent women with their own unique take on international style and flair.
Today's Warehouse styles are inspired by contemporary urban living with an edge that can only be characterised as representing the individual expression that every modern woman strives for. With a committed team of internationally inspired designers, Warehouse remains a favourite amongst the fashion forward women who value the modern but always have a feel for the timeless urban style.
Your Choice is Now Even More Accessible
For the modern woman who wants an exceptional choice of the latest designer inspired clothing, as well as the widest range of contemporary accessories, the opening of the Warehouse flagship store in Kuwait on 1st Avenue (The Avenues) has been an event to be celebrated. Now women can enjoy the widest range of High Street inspired clothing, world-class service and exceptional value – all inspired by the unique Warehouse commitment to the customer.
For special offers, directions and the contact details of the Warehouse flagship store visit http://www.alshaya.com/brands/fashion-footwear/warehouse. If you'd like to keep track of the latest Warehouse styles, then visit www.facebook.com/WarehouseFashion. Get even more information, including a look at seasonal fashion trends at www.youtube.com/user/warehousefashions.