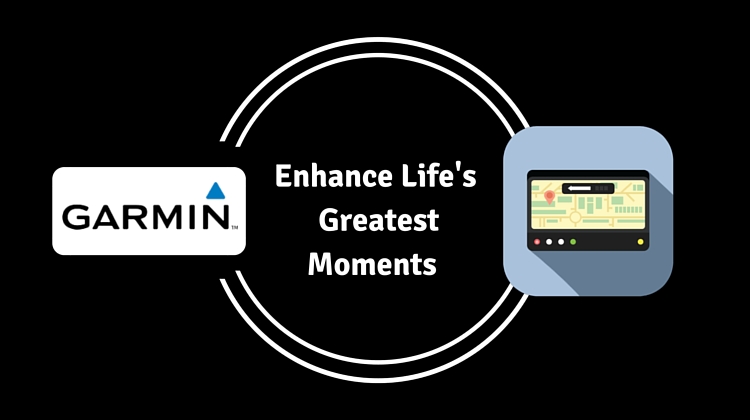 "Built to last." That is the simple motto that reflects Garmin, the leading company in Kuwait that specializes in innovation of advanced products, ranging from sports and outdoor to aviation and automotive equipment. Designed to be of the best quality and pitched at affordable prices, Garmin's products are highly sought after, with more than 9000 associates in 35 offices across the globe.
Pioneering automotive equipment
One of Garmin's best known innovations is the nüvi navigational equipment developed for automobiles. With built-in maps for North America and Europe, advanced lane guidance and more, Garmin's self-developed guidance systems also sport easy interfaces and the ability to customize the machine to add your own points of locations. Traffic updates are also available for free from 3D Traffic, Garmin's extensive system that helps users avoid delays through checking of traffic conditions for rerouting.
Other creative features include photoReal junction view, to aid users in navigating unfamiliar intersections, point-to-point navigation, and the novel "Where Am I" emergency locator to provide exact geographical coordinates, as well as details of the nearest hospitals and police stations for access to quick and direct help.
Personalized fitness products
Garmin offers a large variety of products to enhance sporting and outdoor activities. One of the bestselling inventions is the Forerunner series of running watches. With features such as a high-resolution touch screen to track distance, heart rate and pace, ability to calculate recovery times, the line of products promises to bring an entire new dimension to fitness and sport. The company has also developed ground-breaking systems to further enhance the user's fitness.
The HRM-Run monitor, built into the watch, analyzes and provides data for advanced fitness statistics for professional training, while Garmin Connect offers services like live tracking, free training plans, and social media sharing for better connectivity and a more wholesome experience.
Regional collaboration
Through the Seas and Deserts Group, Garmin works to cater to countries in the Middle Eastern region through imports, exports, distribution, supplies and sales services for a variety of vehicles, ranging from ships and yachts to land vehicles and equipment.
The company works to provide clients with the latest products from the best international brands, coupled with efficient, reliable and professional services delivered by qualified and creative personnel. Catering from individuals to companies and government organizations, Garmin aims to continuously reinvent products, develop facilities, and further expand the company beyond the region. Currently, the company is a member of the Arab Marine Industries Association, together with other top notch manufacturers, dealers, agents, operators and service providers.
Contact Garmin
Garmin's official website (http://garminkw.com) offers a complete guide to the company's products, each with detailed descriptions and specifications.
The offices are located in Al Rai and Salmiya, both offering sales and after-sale services, and can be contacted at the respective numbers +965 182 2288 and +965 2224 4657. Additional dealers are also located at all branches of X-cite around the country, as well as in Carrefour at The Avenues Mall.
For more information, contact Garmin through e-mail at [email protected], or visit the following social media accounts for updates on the latest offerings and products.
Facebook: https://www.facebook.com/seadesert?sk=info
Instagram: https://www.facebook.com/seadesert?sk=info
Twitter: https://twitter.com/#!/seasdeserts