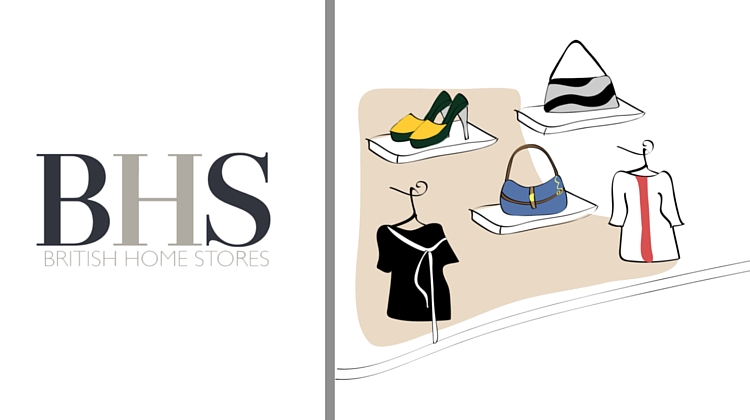 Established in 1928 British Home Stores (BHS) has been bringing great value in homewares and fashion to generations of discerning shoppers. Today shoppers from across the world find inspiration in the incredible range of value for money fashion for women, men and children that can be found at BHS. The British Home Store experience is enjoyed across the United Kingdom where the chain has 160 stores in every one of Britain's major cities. Today the same BHS experience that has made it a British favourite is experienced in over 240 stores across the globe – and now shoppers in Kuwait can also experience the incredible quality, selection and value for money that is part of the BHS experience.
The BHS Brand Promise
BHS is firmly committed to providing the modern family woman with everything she requires to take care of the family – all under one roof. Whether it's fashion for the family or furnishings and accessories that make a house into a home the modern mother can find it all at BHS – and all at an exceptional value for money prices.
It's all about style with a modern twist at BHS. With fashion collections and accessories that are designed based on the most popular seasonal styles in the world saving money and looking great are both now within the reach of every shopper.
With unique and inspiring style for the home, BHS makes inspiration second nature. In fact for every shopper in search of inspirational shopping made simple BHS is the place to be. BHS is quality and value that you can trust.
And it's not just style that makes the BHS experience unique – it's the entire shopping experience. Friendly staff, no nonsense displays and a unique in-store ambiance elevate the BHS shopping experience to levels that the competition simply cannot match.
Keep up to Date in Style
The BHS fashion collection is updated on a monthly basis so every fashion forward woman and their families are assured that they will be sporting the latest looks based on some of the most popular international fashion trends. This is a store that provides it all, Great fashion, unique home products and all at budget-friendly prices.
Enjoy a Definitive Shopping Experience
Locate your nearest BHS store by visiting http://www.alshaya.com/locations/kuwait/bhs. Learn more about BHS at http://www.bhs.co.uk/ or find out just what is happening at the Middle East stores at https://www.facebook.com/BhsMiddleEast/