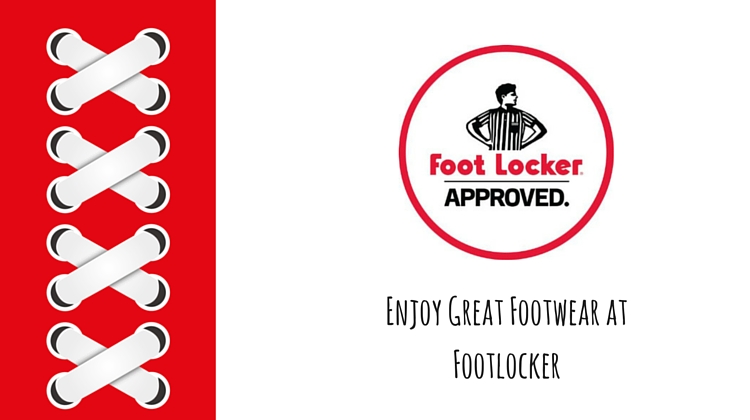 If you want to enjoy the widest selection of athletic footwear, then the place to visit is one of the world's most recognisable footwear and athletic gear outlets – Footlocker. With the widest selection and unbeatable prices, Footlocker offers a shopping experience that will have even the most demanding of sports enthusiast jumping for joy – especially since many stores have the Footlocker branded House of Hoops in a warehouse where premium basketball apparel and shoes are the names of the game. If you're in the market for athletic shoes in Kuwait, then one of the 8 Footlocker outlets that can be found across the country will be able to help out with the brand of a show that suits your sport and your lifestyle.
The Sneaker Professionals
If it's an approved, genuine branded product, then the Footlocker customer will be able to get it at one of the 1,835 stores (1,015 in the U.S.A. alone) that can be found across the world. With stores in 23 countries, Footlocker is the best athletic shoe and apparel retailer in the game. It doesn't matter which sport a customer follows, the professionals at footlocker will have the right shoe for any individual requirement. Specialising in athletic shoes, basketball, running and training the widest selection at the best prices is how Footlocker grew to dominate the sports shoe retail environment.
All New – All the Time
The professionals at Footlocker are sports enthusiasts and know when the next big thing should be on their shelves, which is why no matter what brand or specific model a customer is looking for they'll be able to help out. New products are released every season, and you have the peace of mind of knowing that when you learn about the latest release the people at Footlocker have already got the latest in stock. Footlocker stocks athletic shoes for a number of sporting codes including football, soccer, athletics, running, and tennis, amongst others. Customers will also enjoy the unlimited choice of casual sneakers and athletic shoes.
Get in the Game Today
You can find directions to your nearest Footlocker outlet in Kuwait by visiting http://www.alshaya.com/locations/kuwait/foot-locker. To learn more about new arrivals visit http://www.footlocker.com/_-_/N-1z141xe and keep up to date with footlocker news from across the Middle East, including Kuwait by visiting https://www.facebook.com/FootLockerMiddleEast/.