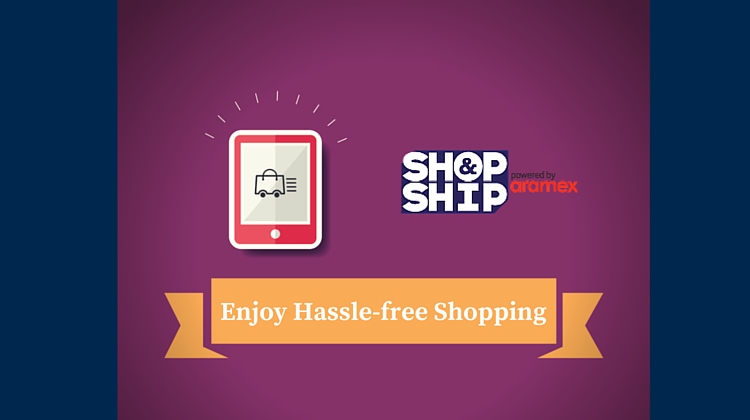 Started in 2013 by Aramex, one of the world's leading delivery and courier services, Shop and Ship (SnS) has slowly but surely become a shopaholic's dream. Providing shipping services from all over the world to your doorstep at amazingly low rates, shopping online from overseas becomes a simple and fuss free experience.
The SnS process
Currently available in over fifty destinations spread throughout the globe, SnS provides one of the best platforms for shoppers to purchase items from anywhere, including the United States, United Kingdom, China, UAE, India, Hong Kong, Canada and a host of other European and Asian nations.
SnS works by providing members with a unique physical forwarding address in fifteen different locations around the world, where he can shop and have his purchases forwarded to any of these destinations closest to the product's location. Once the shipment has arrived at the forwarding destination, customers will receive e-mail notifications that will prompt them to process the shipment by Aramex to their country of residence.
Shipments by Aramex are delivered securely within 6 business days, and payment is an automated online process for ultimate convenience. Once payment has been made, the purchase will be shipped from SnS's Fulfillment Center to the customer's doorstep.
Top quality service
This easy and automated SnS process offers package tracking via their online website, mobile applications, and even through Twitter's Tweet & Track service. Shipments up to US$100 are also safeguarded against loss and damages by SnS Protect for no additional charge. Furthermore, one of the most attractive benefits about SnS is their Money Back Guarantee. Customers are entitled to refunds if the services provided in the first year of active membership do not meet their expectations.
SnS has formed partnerships with major online shopping sites to establish an extensive shopping directory featuring a wide range of goods, from beauty, fashion and fitness to books, electronics, and gifts. SnS also offers a special service called SnS Select, which ships products that require special shipping, such as flammable items like perfumes, nail polishes, hair sprays and other cosmetics, for a reasonable additional cost of US$10.
Shop with SnS today
Visit Shop and Ship's official website (http://www.shopandship.com) to learn more about the service, and sign up as a lifetime member. The Kuwait office is located in Ardiya Industrial Area, and the customer support team can be reached via e-mail ([email protected]).
For updates on shopping deals and promotions, follow SnS on any of their social media platforms.
Follow them on:
Twitter: https://twitter.com/#!/ShopandShip
Facebook: http://facebook.com/myshopandship
Google+: https://plus.google.com/+shopandship/
YouTube: http://y