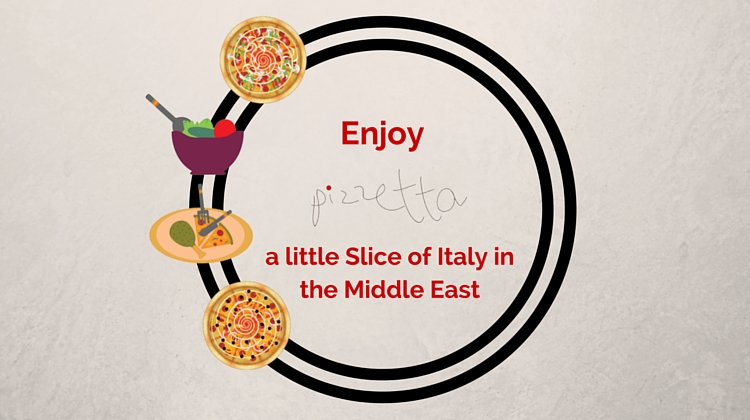 Perfectly Prepared Italian Cuisine
Pizza is something that truly brings people together. No matter what part of the world you are from, you can appreciate a good pie. Couple that with perfectly prepared Italian cuisine and you will begin to understand what awaits you at any of Pizzetta's locations around Kuwait. Whether you are in Al Bida'a, Al Seif or Mahboula, you can experience fantastic food with a different approach to traditional Italian favorites.
Great for Group Outings
If there is one thing that is universal for all Italian restaurants, it's that they are centered around family and friends. It is no different for Pizzetta or Spoons. If you are heading to either of these Italian hot spots, grab some friends along the way. That way you can sample as many of the Italian inspired foods as possible. The fact is that no matter what you choose from the menu, you will not be disappointed. From the grill-top pizza to the handmade pasta, everything is simply to die for.
Hand Crafted Cuisine
Even the appetizers are amazing, featuring a wide selection of salads, including the Twisted Caprese Salad. The perfect balances of flavors in this dish are exquisite, from the lightly roasted cherry tomatoes to the fresh buffalo mozzarella. When the appetizers are this good you know the main course is going to be fantastic.
There is an amazing quality to the simplicity of the food. If you are looking for something truly decadent try the Spinach Risotto, deliciously creamy and smooth, topped with a sharp grated parmesan cheese, it is sure to satisfy even the most refined pallet. If you are more of a pasta person, be sure to try the Spinach and Ricotta Ravioli. You won't be disappointed. True to the innovative roots of the restaurant, Chef Ahmed Al Bader has recently introduced a comprehensive selection of cheese boards. Offering creamy Brie, an exclusive nut encrusted Goat Cheese and delicious sharp Parmesan to name a few, these cheese boards are a real testament to the chef's attention to detail.
Grab some friends or family and head out to the most authentic and inspired Italian dining experience you can ever hope to find outside of Italy itself. The friendly and helpful staff will ensure you feel right at home that comes out of the kitchen at Pizzetta is expertly prepared. They pride themselves on handmade pizza and pasta featuring only the freshest ingredients. Be sure to follow Pizzetta on Facebook @ facebook.com/PizzettaKWT, Twitter @ https://twitter.com/pizzetta_, or finally, you can submit an online order from http://www.talabat.com/kw/en/restaurant/562/pizzetta-kuwait.