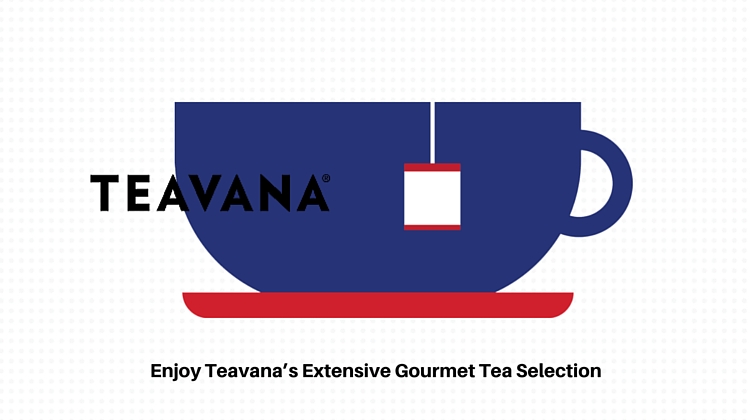 Teavana is a family owned specialty tea and tea accessory company with headquarters in Atlanta, Georgia. This is where you can find some of the world's best loose leaf tea and organic herbal tea blends.  Its started in the local Atlanta farmer's markets where their exclusive tea collection of premium loose teas and delicious dessert tea blends became so popular that they have decided to take their business venture globally so everyone can have the opportunity to try their tea products.
Teavana's Inclination to Fine Taste
Teavana opened its first teahouse in 1997 at Lenox Square in Atlanta, Georgia. The Teavana concept was created by a husband and wife team who invested all their financial savings in order to see their teahouse concept come to life. Their inspiration came after they traveled abroad and noticed the attraction of majority of Americans to premium brewed coffee in the United States. The interest of Starbucks to purchase the company proves that Teavana's concept is successful.
In 2012, Starbucks declared that it would be paying Teavana Holdings Inc. $620 million in cash to buy the company ownership. Although a series of class action lawsuits were filed by Teavana's shareholders with regards to Starbucks buyout, a settlement was reached, subject to court approval, on December 14, 2012. By December 31, 2012, Starbucks formally acquired Teavana. Now, Teavana has more than 300 stores two of which are in Al Rai and Fintas in Kuwait.
The Secret of Teavana
The key to success of Teavana is an open secret. Ever since its inception, Teavana's creators were drawn to the best flavors, colors and aromas of tea. When the first store was opened, they made sure that each cup they serve bursts with tea's pure and organic goodness. To set them apart from traditional teahouses, Teavana searched for the most special whole tea leaves from the most fertile regions that grow the freshest, youngest leaves. The selection process is comprehensive and exhausting at most and sometimes takes up to twelve months of brewing, tasting, brewing and tasting again in order to choose the very best ones.
Visit them now and experience a cup of Teavana's tea. For more information and Teavana stories, like them on Facebook at https://www.facebook.com/teavana or follow them on Twitter at https://twitter.com/TEAVANA to get exclusive updates.