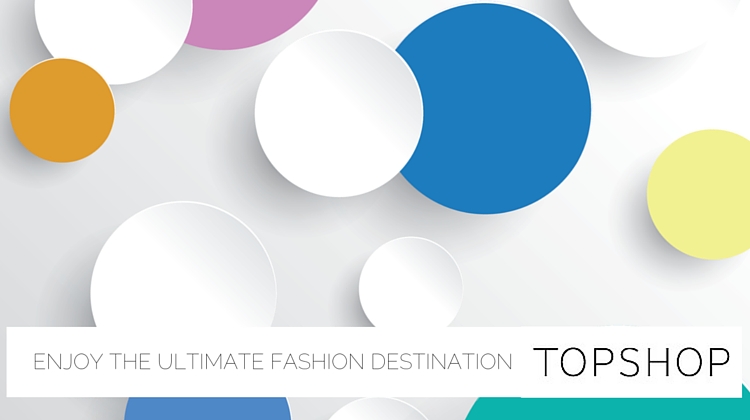 Today's fashion forward consumer demands globally accepted cutting edge style delivered with a healthy dose of excellent value for money – and ever since 1964 that is exactly what Topshop has been providing those in search of a unique combination of value and internationally inspired fashion collections. The success of Topshop ever since its launch over 40 years ago has been recognised as nothing less than a global fashion phenomenon with consumers in search of fabulous value, style, and unique choice.
It's a State of Mind
Rather than catering to an age group Topshop leads the pack by providing styles that bright and vibrant while at the same time being both bold and irreverent. This is the essence of the Topshop approach to style and its customer's approach to both their life and their fashion choices. The Topshop shopper is as individual as the fashions that she chooses which is why people from all walks of life have made Topshop their fashion destination of choice. From urban professionals to students and dedicated followers of global fashion all finds something that will be a unique expression of their personalities at Topshop. In fact, over one million shoppers find exactly what they're looking for each and every week at their local Topshop outlet – and now stylish, self-confident women in Kuwait can enjoy the same great value and fashion choice at their local Topshop signature store.
A Proud Tradition
Ever since 2005 when Topshop unveiled its in-house designed collection – 'Unique' at the London Fashion week the internationally acclaimed designers have been providing women with not only a fabulous choice of leisure and casual wear but also everything that the upwardly mobile and fashion savvy professional needs to make their mark on society. Today the Topshop relationship with some of the most well-regarded international boutiques means that this proud tradition continues.
Become a Top Shopper Today
To find which one of the 6 Topshop outlets is closest to you visit http://www.alshaya.com/brand/topshop/kingdom-of-saudi-arabia. For online shopping options visit http://www.topshop.com/ and for the latest fashion news surf over to https://www.facebook.com/TopshopME/