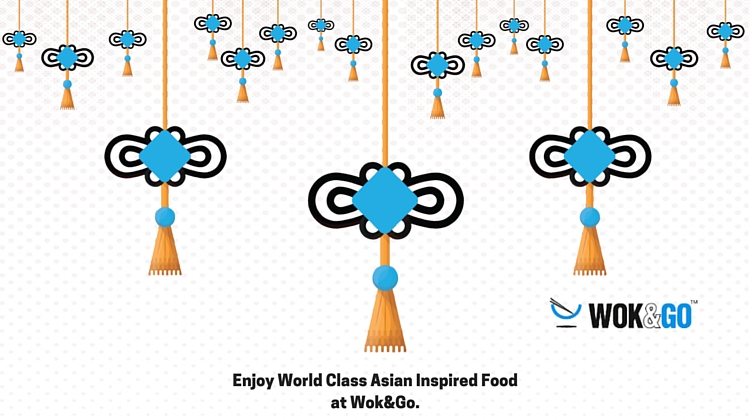 Kuwaiti lovers of Asian-inspired fusion cuisine can now enjoy delicious meals from one of Britain's best-loved Asian food experiences. With a commitment to freshness, taste and great nutritional value Wok&Go is a dining experience that should not be missed – and has been since the first restaurants opened in the U.K. in 2007. Customers know that their meal at Wok&Go is going to be something special when they watch the talented and highly trained chefs cook exceptional food in an open kitchen environment and bring the action and excitement of Asian fusion cooking right up close. The Asian cuisine served at Wok&Go is not only delicious but is also perfect for the busy professional or family in search of a nutritious meal, full of Asian goodness and ready in only minutes.
A Sensory Experience
When customers order food from Wok&Go they know that they will be experiencing the same sort of Asian fusion experience that would be enjoyed in major cities of the world like New York and London. The taste is only part of enjoying a Wok&Go meal. All senses are intimately involved – in fact the mission of Wok&Go is to provide food that is approachable and can be enjoyed as part of a complete dining experience. From watching the food being prepared, to sitting down or taking away a meal that boasts the taste, aroma and freshness of cuisine that is prepared with care from only the best ingredients, this is an experience that will change the way that customers feel about fresh, fast food.
Variety is Key
When customers visit a Wok&Go outlet, they know that they will be getting the very best choice of some of the best recognisable Asian fusion cuisine . Whether they prefer a generous portion of food inspired by Thailand, Malaysia, Indonesia, China or Japan there's always something for even the most demanding of customers. Choice includes fresh tossed wok prepared noodles and rice boxes to soups, salads and an enormous variety of side dishes.
Whether diners want the just made freshness of favourites such as the Pad Thai Box or the ocean fresh goodness of the Mee Gee Seafood Box or prefer the mild yet tantalising flavour of the Thai Curry Box, the customer favourite Sweet and Sour Box or even Tempura Prawns visitors to Wok&Go have a world of flavour to choose from. World famous Ramen noodle soups are also a favourite and are perfect for the customer on the go. Side dishes such as the Thai Spring Rolls also have customers coming back for more again and again.
Sit Down or Take Away Today
If you're looking for the best Asian fusion meals in Kuwait, prepared in only minutes right in front of you, visit Wok&Go at AlHamra, Kuwait or phone +965 2220 2225 for more information. To learn more about specials or just what Wok&Go has waiting for you visit https://www.facebook.com/wokngokw/