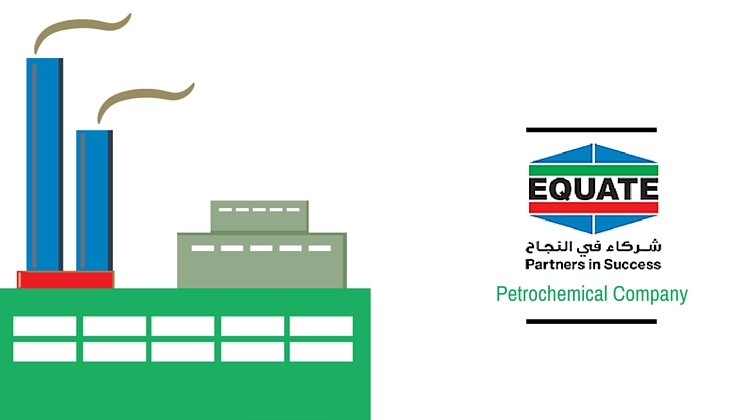 EQUATE Petrochemical Company is the first international joint venture of Kuwait's petrol industry established in 1995. Starting production in 1997, the joint venture of EQUATE is presently the owner as well the sole operator of a number of fully integrated state of the art petrochemicals units that yearly produce more than five million tons of top quality, high grade Ethylene, Polyethylene (PE), Ethylene Glycol (EG), Polypropylene (PP), Styrene Monomer (SM), Paraxylene (PX), Heavy Aromatics (HA) and Benzene (BZ). All these high-grade petrochemical products are sold both in and out of Middle East including Africa, Asia, and Europe.
Innovation Through Research and Development
It is important to note that the EQUATE Petrochemical Company puts great emphasis on research and development that will have a significant impact on the environmental and energy issues faced by the world which can also promote the overall wellbeing of all its citizens. Apart from being the leader in petrochemical business in the country, EQUATE focuses its drive in development fostered by its commitment to overall sustainability. They apply this commitment no matter where they operate in close cooperation with private and public sectors including employees, its customers and the society in general.
World Class Quality PE and EG Products
The company produces a broad range of Polyethylene products from LLDPE (linear low-density) to HDPE (high molecular weight high-density). They also manufacture premium quality MEG (Monoethylene Glycol) and DEG (Diethylene Glycol).
The petrochemical products produced by EQUATE is one of the important cornerstones of manufacturing most plastic products in the market today. Polyethylene products are used for manufacturing bottle caps, plastic bottles, pipes, toys, and even fuel tanks. Ethylene Glycol, on the other hand, is used on polyester fiber for water based adhesive materials, fabrics, printer ink, shoe polish including coolant and antifreeze for automotive.
EQUATE Petrochemical Company has its headquarters at Olympia Towers – Salmiya Ras Al-Ard – Block 2 Salem Al-Mubarak Street, Kuwait with telephone numbers (+965) 1-898-888. Get updates on their Facebook page at https://www.facebook.com/EQUATEofficial/timeline/ or get full information of the company at https://www.linkedin.com/company/equate-petrochemical-company.